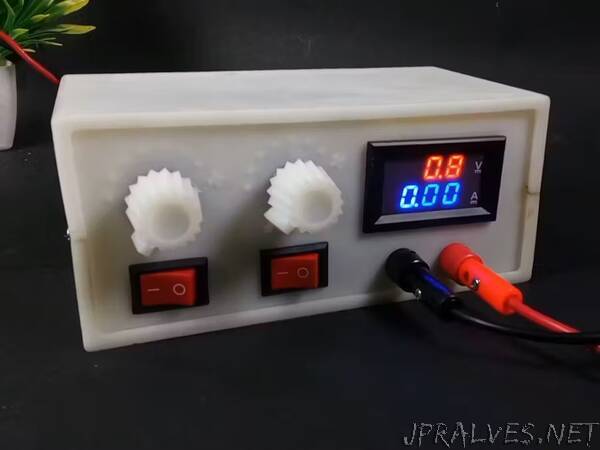 "In This project we are going to make a Variable Lab Bench Power Supply.
Hello everyone, welcome to another interesting vlog. In this article we will see how to make a reliable Power Supply for our electronics projects. The Power Supply will be of 0 to 30V voltage and 1 to 10 A current.
Components
We need to solder these electronics components on our PCB board (which is built by ALL PCB) to make our Variable Power Supply.
1. Resistor (100R, 470R, 680R, 1K, 2.2K, 4.7K )
2. Capacitor(10uF, 470uF)
3. Transistor (SD1047)
4. Voltage Regulator (LM7812)
5. Power Transistor (TIP41C)
6. LM723CN IC
7. Potentiometer 10K
8. Switches
9. Banana Plugs
10. Volt Ampere Meter
11. Fuse(6 A)
12. 12-0-12 Transformer Circuit"