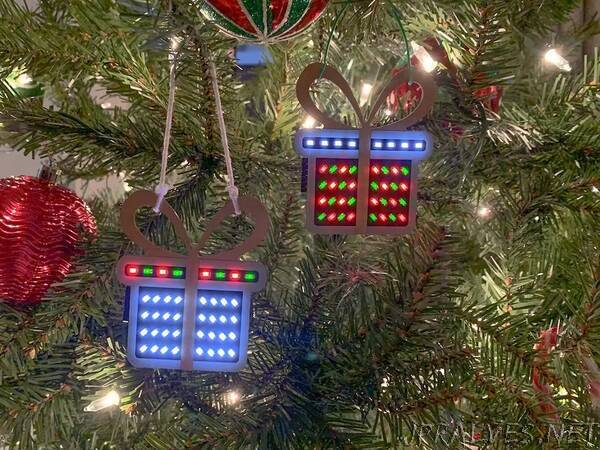 "A PCB Gift Box that looks great sitting on a desk or hanging on a holiday tree.
For the 2021 Holiday Season, I had a last-minute idea: design a PCB Ornament.
I grabbed a vector image of a gift box. Using Inkscape, I converted it into a KiCad footprint and then turned its shape into an edge-cut layer. Using the silk screen, solder mask, and exposed copper sections, the is very decorative.
On the front are 48 LEDs connected in a matrix. On the back is an AVR 8-bit microcontroller (Atmega8 family) that controls the matrix. The code just scans through turning on the LEDs."