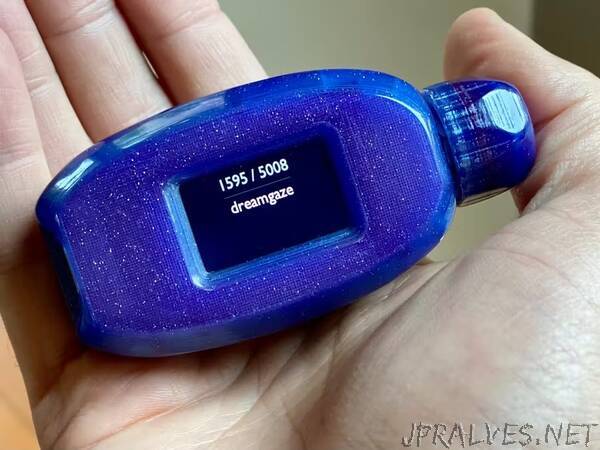 "Spin the knob to browse 5,000+ genres of music along with your own playlists. Knobby is a distinctive remote control for Spotify and more.
Explore a universe of music with just a knob
Knobby is a remote made for discovering new music and rediscovering your own collection. It's the perfect companion to a smart speaker, allowing you to browse playlists, see what's playing, and control playback without interrupting anything. Preloaded with thousands of genre and country playlists from Every Noise at Once, it encourages you to explore unfamiliar music and puts all of Spotify on shuffle.
Untether music from your phone
Bring music discovery into your living room with a device that's meant to be shared and free from distracting apps or notifications. Show off your meticulously curated collection to people in your home, or pass it around at a party and put your guests in control.
Pop your filter bubble
Streaming services feed you new releases and top hits through algorithmic recommendations and branded playlists, but how do you dig deeper? Knobby is your musicological compendium — a vast index of musical expression that rewards your exploration — not a marketplace of content competing for your attention.
Control your home, computer and more
Knobby controls any Spotify Connect compatible device, like Amazon Echo or Sonos speakers. It's also open source, ready to serve as a foundation for your own remote control projects. Build your own custom game controller, assistive input device, or home automation remote with the Arduino-compatible ESP32 board inside."