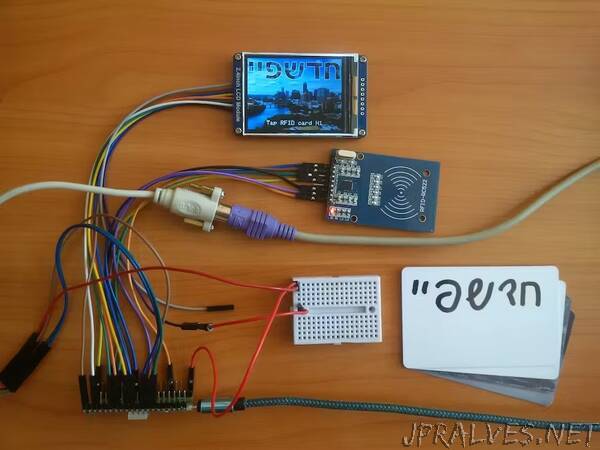 "KhadashPay is an easy-to-use DIY payment system
A while ago, I released an ESP32 version of the KhadashPay V2.0, don't get me wrong - it wasn't insufficient or terribly flawed in some irredeemable way. It just so happened that I've decided to make a Raspberry Pi Pico version of it. Moreover, I've also decided to add some Midbar capabilities to that version of KhadashPay. So, enjoy the result.
As for why I made KhadashPay in the first place: I made KhadashPay because I wanted to provide business owners with the opportunity to easily deploy a card payment system in their store without having to buy an expensive terminal, pay fees for each transaction and waste time and resources dealing with the bank.
As for the customers of the store where the KhadashPay is deployed, KhadashPay doesn't keep any logs whatsoever and doesn't require a bit of your personal information to create an account.
The name KhadashPay is a combination of two words - Khadash (Hebrew: חדש - New) and Pay.
Before you continue reading this instructable, I would like to remind you that this payment system isn't connected to any existing financial institution. It works completely offline, and all the money kept in it is nothing more than just numbers entered by the operator and stored in the RPI's built-in flash memory (in an encrypted form).
And one more thing, The KhadashPay V2.0 is incompatible with the KhadashPay V1.0."