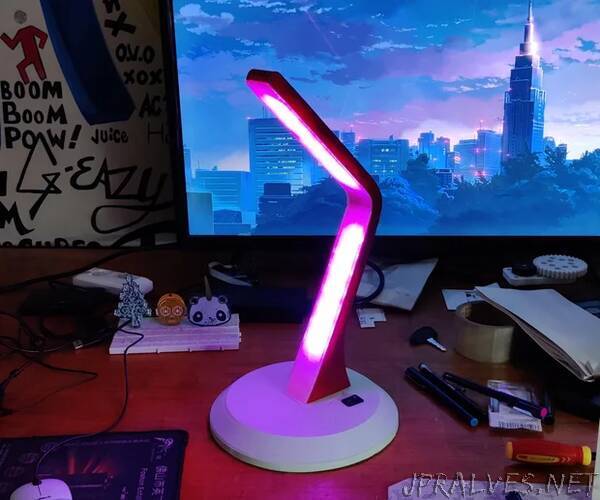 "Hey everyone what's up!
So here's something cool, a Designer RGB LAMP made with a custom 3D Printed body and a WIFI Based Board that uses Neopixels and an ESP8266 as the main controller.
This Instructables will be about its overall Built process that includes every process, from the body design to the circuit assembly.
Supplies
- PCBs
- WS2812B LEDs x 14
- 100nf Capacitor 0603 x 14
- ESP12F Module x 1
- AMS1117 3.3V x 1
- 10uF Cap x 1
- 100uF Cap x 1
- 0 ohms Resistance x 2
- 10K x 4
- Female header pins
- 10uF 16V Aluminium Capacitor x 1
- Solder Paste
- 3D Printed body (STEP FILE and FUSION360 FILE are both attached)
- HOTPLATE"