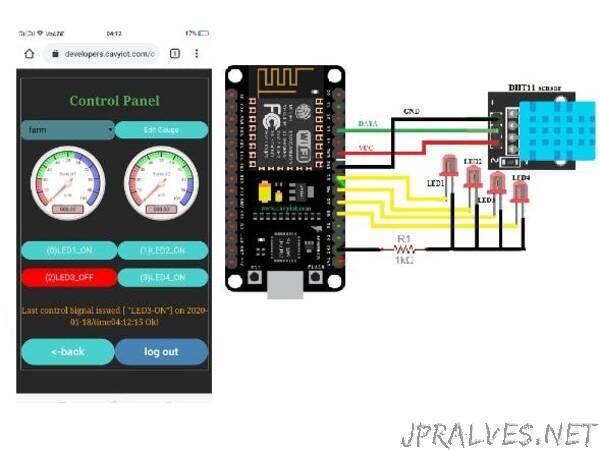 "Attractive 'Remote control panel' with gauges to monitor data and buttons for LED control.
To monitor live sensor data and control the relays over internet there are lot of projects available on internet, in which this task is achieved with the assistance of 'Broker' like MQTT. This project uses 'CavyIoT' service and is an example of ' IoT project' without complexity of programming code.
Step1: Register your account at https://www.developers.cavyiot.com with your valid email id, it is free. Now login with your registered username and password. After login you have to verify your email. (After successful registration, within five minute you will get email verification code at registered email address). Once the verification is done, you will receive a 'Service-Id' for your IoT device ( here ESP-8266 dev. Board).
select 'Setting->ActivateIoT' menu which is at the upper left side of the page.
Activate IoT service for your device. Screen shots(with instructions in red) below are for your better understanding."