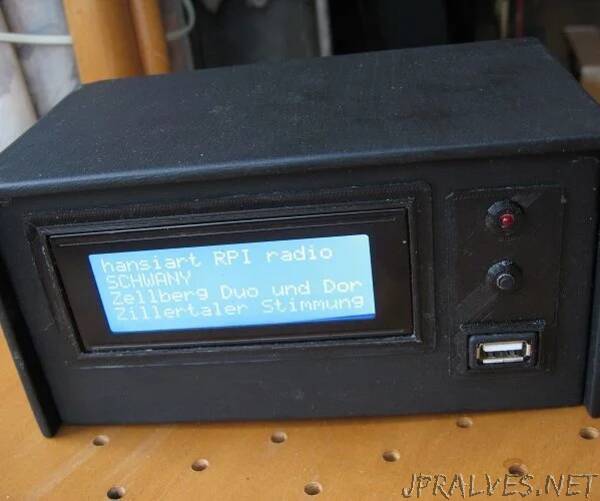 "This is not the first raspberry internet radio, i know. But this one can be build by almost anyone. No programming skills or soldering skills needed. Just buy the components, connect some wires between them and thats it!. Oh, and burn an image of the radio operating system on an sd card.
It would be a nice birthday present as it is very easy to operate. And it works very well and stable.
This radio has a lot of nice features. All controllable via a webinterface. There is ao, a 10 channel equalizer, a timer and mp3player. You can easy compile your own list of favorite stations on-line. Artists / Songtitles are shown on the LCD and the webpage.
Connecting it to your wifi is automated, no need to ssh into the raspberry. When it can't connect it opens a portal at ip 192.168.4.1 where you can enter your wifi credentials. Once connected it shows the ip address on the lcd screen. Just browse to this address and your done.
Optional, when you have some soldering skills, you can add a standby led, a pushbutton and / or a power board that allows switching the power of the speakerset.
Supplies:
What you need is:
a Raspberry zero W
a 5v micro usb power supply or build your own 5v dc power unit
PCM5102 I2S DAC GY-PCM5102
20x4 lcd display
8gb micro sd card
minimal 9 dupont wires
a powered computer speaker set (second hand)
The rest is optional"