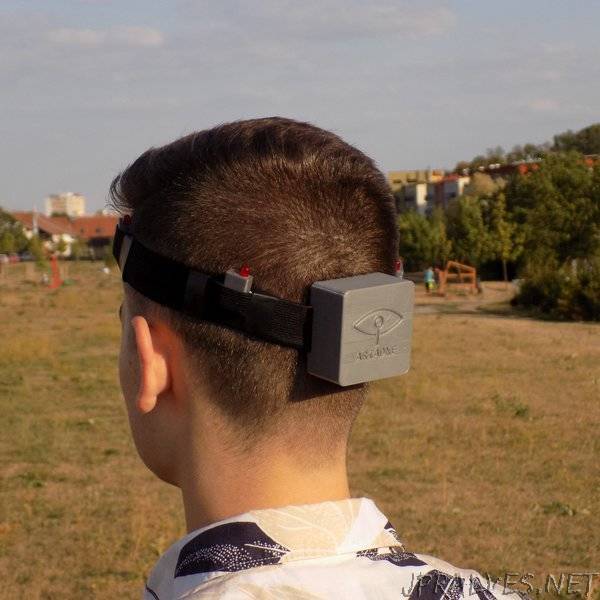 "Arduino-based heaband that uses haptic feedback to navigate blind people. Controlled via Bluetooth using Android app.
Ariadne Headband is ongoing project that aims to create haptic navigation for blind people (among others). It uses 4 vibration motors placed in set directions on head and connected to Arduino board. Everything is controlled with Android app via Bluetooth.
What is project Ariadne Headband?
Ariadne Headband is actively developed project that tries to provide haptic navigation for people who cannot use other ways—either they are unable to use visual navigation, do not have time for it or cannot see at all. Our main goal is to help blind people but Ariadne Headband can be useful in other cases too, e. g. runners or bikers. Our Headband can show these people direction to their selected destination, geographical North of eventually which way they should go on crossroads (work is still in progress).
How does it work?
Project Ariadne Headband is made out of two parts: headband and control app. The common usage flow is following. First, you open Ariadne Headband Android app. Using this app you connect via Bluetooth to your Headband. Next, the app will ask for you current GPS location. Then you open Google Maps integrated into our app and select your destination (place where you want to go)."