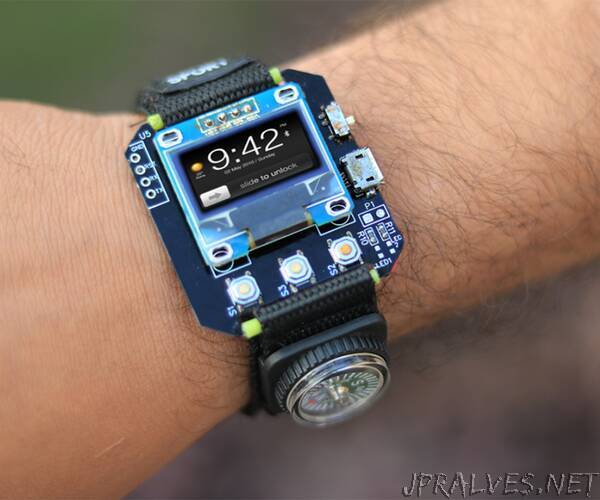 "Since they offer so many features in such a small form, smartwatches are incredibly exciting. But what actually distinguishes a cool smartwatch? It is unquestionably its appearance and qualities. Designing and building your own Smartwatch is the best approach to have customised features on it.
Using an ESP8266 chip, the ESP-12E, I will demonstrate how to build a DIY smartwatch in this project. I've written down every step.
The time, weather, and most significantly the ability to control other appliances using the watch's buttons are its key features. The watch must be linked to the internet in order to work because it receives all of its data online.
This is how it works:
1.Time: To obtain the time and date, the watch makes a connection to the closest NTP server.
2. Weather: The Yahoo Weather API is used to retrieve the temperature information.
3. Remotely operating other appliances: By connecting to the Blynk server, the watch can use its bridge feature to directly operate another ESP8266 Relay module.
For Making Smart watch we need following Materials.
1) 1 x ESP-12e
2) 1 x OLED display
3) 3 x SMD buttons
4) 1 x 3.3V Voltage Regulator: You can get from an arduino uno or pro mini
5) 1 x TP4056
6) 2 x Small SMD buttons
7) 2 x 0603 LED
8) 2 x 0603 Resistor
9) 1 x SMD Slide Switch
10) 8 x 0805 10K Resistors
11) 2 x 0805 10uF Capacitor
12) 1 x 0603 112 Resistor
13) Hot Air Solder
14) 3.3 Volt Lipo Battery"