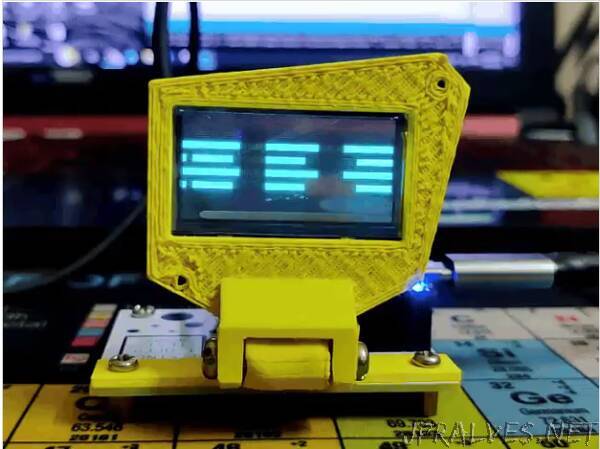 "A simple XIAO-Powered board for Transparent OLED Screen
Greetings everyone and welcome to the future.
This is a transparent OLED display that works as a regular SSD1306-like display, but we can see through it, and this is actually pretty amazing.
This display had one significant flaw: it was fragile and challenging to use while keeping it secure during testing and prototyping.
I created this straightforward test board/bench to retain this display in one piece. It consists of a custom PCB connecting an XIAO M0 board with the converter board of this screen and also holds a 3D-printed screen holder.
This article will explain how this project was created and how you can create it in a few simple steps, so let's get started.
Materials Required
Following were the materials used in this built-
- XIAO M0 DEV Board
- Custom PCBs (Provided by Seeed Studio)
- Fermion 1.5-inch 128x64 OLED Transparent Display
- Female Header pins
- 3D Parts
- M2 Screws
- M3 Bolts
- M3 Threaded inserts
- Soldering Iron
Here's something really cool: a convector module-based Transparent monochrome OLED display based on the SSD1309. The compact converter has two available connections for convenience: GDI and SPI.
This Display adopts SPI communication with an onboard GDI interface, which greatly reduces the wiring complexity as there's just one Flex PCB that is connected to the converter module."