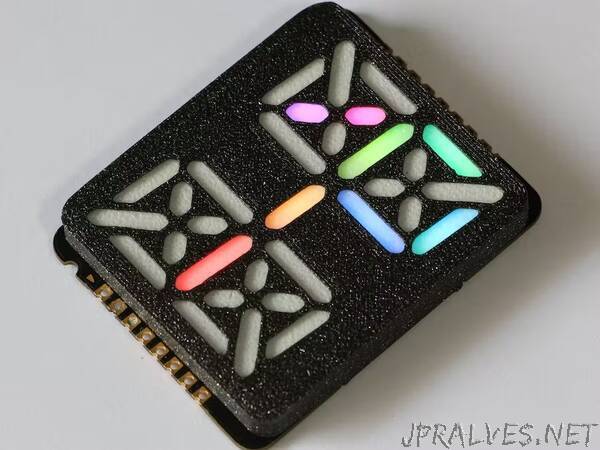 "This is a 31 Segments Cistercian Display capable of displaying a number from 0 to 9999 with RGB segments.
I have always loved displays, I like anything that emits light and it is controllable, so I have created this new display that consists of the representation of "Cistercian" numbers, this single digit is capable of representing a number from 0 to 9999.
The easiest way to make a display is with individual LEDs, so the design is based on 7 segments displays that we all know and several reference pictures and representations that I have seen, that is how I import those shapes to a PCB and added some 0805 LEDs for the first prototype and serial RGB LEDs after that.
For the second prototype, the controller that I have decided to use is a simple serial-to-parallel converter from LUMISIL embedded in the same PCB routing fewer pins to the castellated holes and making it easier to use overall and also has the possibility to set a custom constant current source for the LEDs."