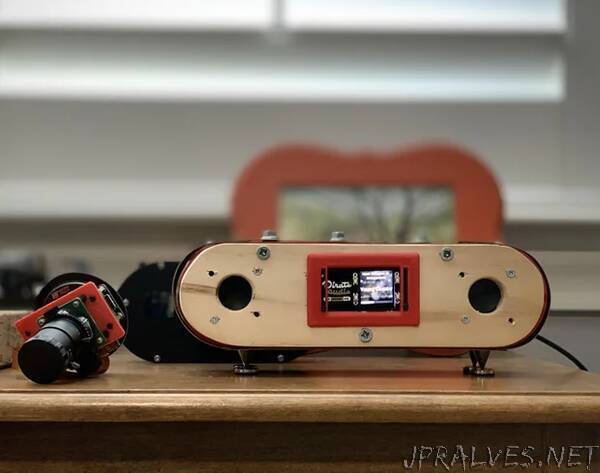 "Today I will show you how to create your own Raspberry Music Server.
I designed my Music Server with two goals in mind,
To have a fast, fully functional Music Server
To make it look as aesthetically pleasing as possible without sacrificing functionality.
In this Instructable, I will lay out what materials I used, the design process, the steps to follow, as well as some improvements for the future.
Let's dive in!
Tools:
- Jigsaw or a Router
- Pine Wood 3"x21"
- 3d Printer
- Sandpaper with grits of 120, 220, 400
- Drill
- 1-inch Drill bit
- Fusion 360
- 3d Printer
- Flame Torch
- Dremel
- 3mm Drill bit
- Table Saw(You can probably use a circular saw)
- Vice
- 3" Wide Metal Pipe
- Metal Clamp
- Brasso
- Thick Rosin Core Solder
Materials:
- PETG Filament
- 0.025x2x12 Inch Brass x3
- Pine Wood at least 25 inches Long
- Raspberry Pi 0W
- Pimoroni Pirate Audio 3W Speaker Amp
- Speaker Spikes and Screw Mounts
- Pimoroni 3W Speakers x2
- M2x20mm Hex Nuts and Bolts x2
- Left Angled Micro USB Male to Micro USB Female
- SD Card
- Raspberry Pi Female Header
- Screws
- M3x30mm Nuts and Bolts x4"