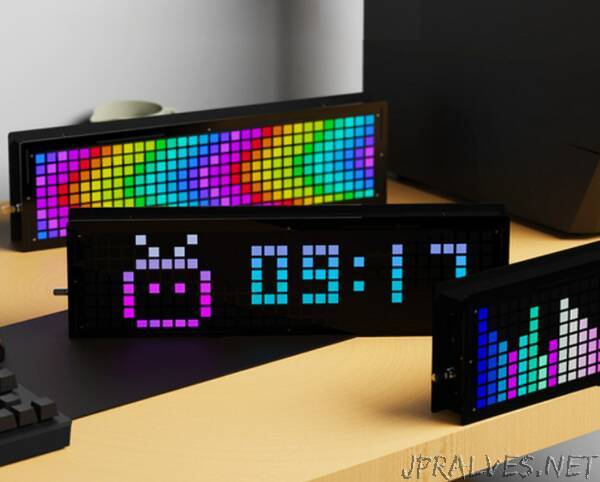 "A mini but fully featured clock, with RGB effects and temperature monitoring function. Get hands on the PCB prototypes now.
Supplies:
1) Nodemcu (ESP8266)
2) Custom PCB
3) Dash PCB
4) Connecting wires
5) Battery 5v
Hello guys, I made want to make a 7-segment display. But this time with bigger digits and RGB effects. Because this can be used to display some readings like Clock with Nodemcu, temperature monitoring using Arduino. Also, with an option of color changing after each second or next reading. I also have the similar one, which I designed a while back. That design has some Led orientation problems.
Because last time I used 2 LED's to display per segment, our eye can't regonize the digits too fast and accurate. Means we need a focus; I am happy with the design but now it's time for update. JLCPCB is always with me to provide good PCB prototype and SMT assembly service solutions.
This mini led has voltage ratings: 3.0v to 5.5volts @16mA (for each Led). Our NodeMCU has 3.3-volt regulator, to drive all the LED's properly."