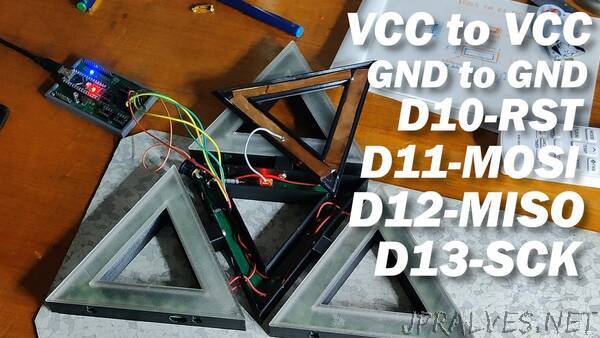 "TriaGlow is a Nanoleaf like setup but white. It's fully 3D Printed and controlled by a touchpad switch. (touch switch works in mid-air)
So I made this Nanoleaf like device that doesn't have RGB LEDs inside, instead, it has white Light and is controlled by a touch switch.
It's a fancy lighting setup that can illuminate your room and it looks pretty sick because of its shape.
I made few modifications to the touch switch which made it more sensitive so this light can be turned ON or OFF in mid-air.
Just bring your hand closer to the center part of the triangle and that will trigger the Light Sequence, by the way, this method of turning this light on-off by punches, I call this LightFu.
on the first tap, it will start flashing
on the second tap, it will glow at full capacity
on the third tap, LED will glow at 50% capacity
the fourth tap will turn off the light.
I first designed this light setup in Fusion360, then by using the fusion PCB Layout, I prepared its PCB in my OrCAD software, then I got PCBs for this project from PCBWAY.
I assembled the PCB and then the whole light which took almost two days of hellish work but yeah, that was pretty much it.
Also, this whole setup is powered by the might Attiny13 MCU.
This project is pretty long and I'm gonna explain the whole build process of this light so sit back and try to enjoy the ride.
Material Required
These are all the materials I used in this project
Custom PCBs x 4 (which were provided by PCBWAY)
Attiny13A SOIC8
8205S Mosfet IC
LEDs JK3030 Cree LEDs 0.5W x 90pc
1.5 Ohms 2W Resistors
IN5399 Diode
3D Printed Enclosure Base x 4
LID- Diffuser x 3
LID- Cover x 1
Spacers x 3
M3 Bolts x 3
M3 Nuts x 3
Truss Head screw 2.4mm x 12
TTP223 TouchPad Module
Header Pins
Arduino Nano (for Flashing the Attiny13)"