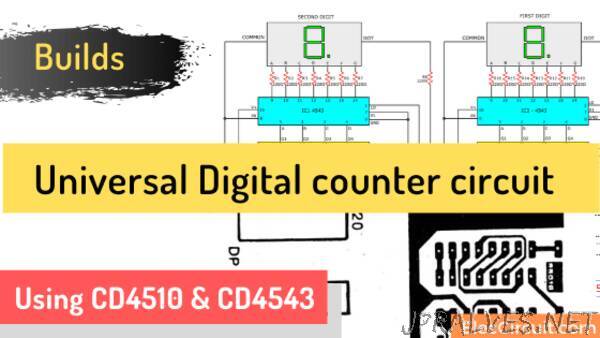 "Imagine you want to learn digital and build a counter circuit. This is a Universal digital counter circuit on 7 segments LED display. You may like it.
It uses CD4510 & CD4543 as main parts. It is cheap due to the basic components. You can buy it in any electronics store.
Let me explain why you should interest it works.
The universal digital counter circuit has a lot of special features as follows.
Count up or count down the time.
Connect the output to a 7 segment LED both a Cathode common or Anode common.
Keep a collection of information
Can set number counting in advance."