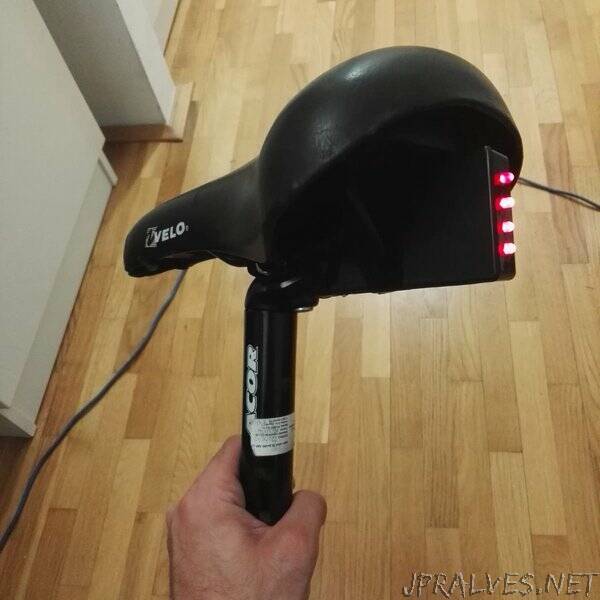 "BikePin is a small device hidden in the construction of a bicycle which its owner can message and the device will send the bikes location
The main idea to the project is to have a hidden GPS tracker, that you can contact anytime and from anywhere accessible to signal. It will use NB-IoT as the type of connectivity between the owner and the bike as a new and upcoming technology that will most likely change the IoT world. The device is to be small in size, but with enough battery capacity to last a year and to keep the bike safe at all time.
Have you ever got your bike stolen? Do you always monitor your bike when you leave it behind just to go to a store or go get a coffee? You have tried some GPS trackers but they were no good?
I present to you a solution to your problems!
The device can be hidden inside of a custom bike light, under the seat or be as a part of a steering handle. As the project advances and goes into a more serious production, an agreement can and will be made with more popular brands of manufacturers so that the device is hidden in the frame or anywhere in the construction, but also with the ability of the receiver to be exposed in a subtle way."