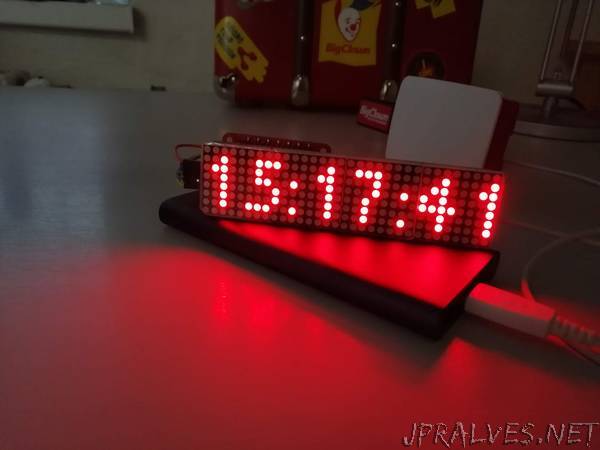 "Universal wireless display, control text and intensity over MQTT from Node-RED or your phone. Display weather, notifications, time.
Story
Wireless matrix LED display which you can place anwhere in your home. Connect to USB charger or power bank for real "wireless" installation.
You can display messages, temperatures, subscriber count (only for Youtubers with under 6-digit subs), Bitcoins, unread e-mails…
Overview
The wireless LED display connects over 868 MHz FSK radio to the Raspberry Pi thanks to Radio Dongle.
Raspberry Pi has pre-installed "bc-raspbian" which is Raspbian with MQTT broker, Node-RED and Radio Gateway Service. You can install these services yourself to your Rpi or any computer. Just follow the documentation."