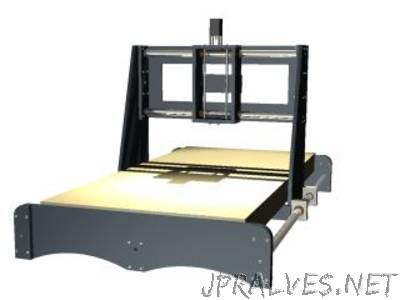 "So you've decided to build a homemade CNC router or maybe you're just considering it, but where do you start? There are many advantages to owning a CNC router. Homemade CNC routers can cut and carve almost anything. For any hobbyist or DIY'er, this opens many doors. The fact that you could own one for a fraction of the retail cost is even more enticing.
Yes, you can build a CNC router that is just about as good as any other for a fraction of the retail price, and it's not that difficult! This is not a sales pitch, this guide is FREE its all below.
There is also a great deal of flexibility when you design and build your own machine. You will be able to customize your machine to fit you needs best. Not to big, not to small, just right.
There are many reasons people want to build their own homemade CNC router. It's usually because we simply can't afford to buy one off the shelf and that's as good of a reason as any other. Or you may be like me and enjoy working with your hand and creating something unique. You might simply be in it for the learning experience. For me personally, I think it was a little of both."