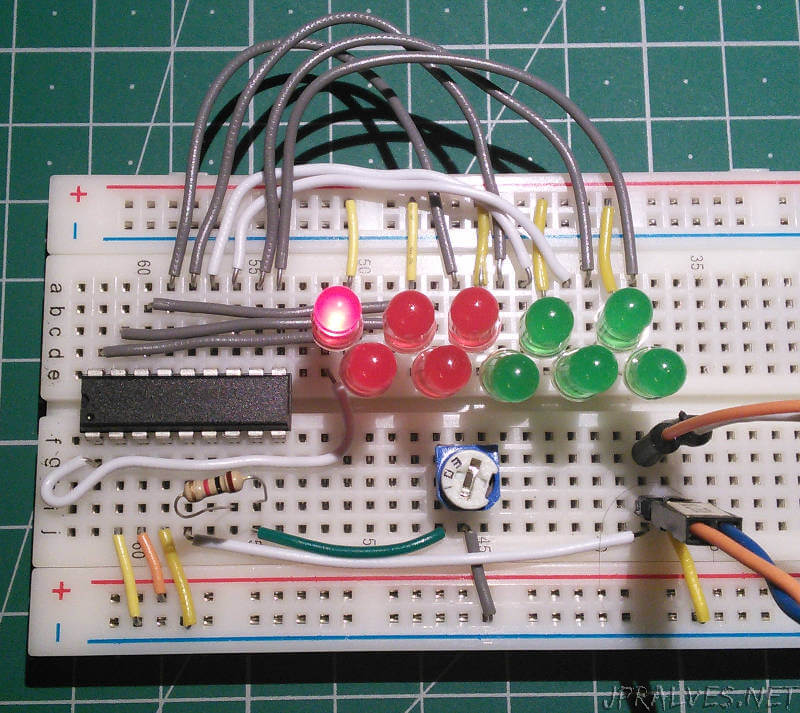 Today a circuit will be built using an LM3915 IC and it will visually represent the intensity of an audio signal.
The LM3915 has an amplitude of 30 dB and the 10 LEDs are activated in 3 dB intervals.
If you want to have an even larger scale can pair several LM3915. See the datasheet on how to do it.
You can additionally use the LM3914 and LM3916 that having the same footprint have different results - the first is a linear display and the second a VU Meter between -20 and 3 dB.
Schematic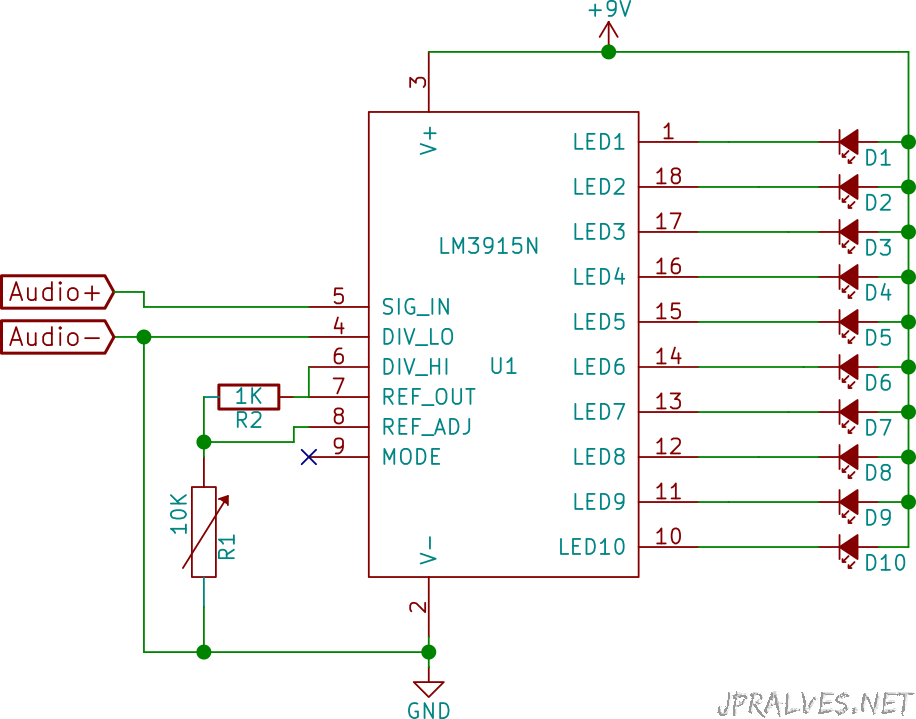 Bill of materials (
BOM

)

Circuit:
1x

IC

LM3915

 (U1)
1x 10K Ohms Variable Resistor (R1)
1x 1K Ohms Resistor (R2)
5x 5mm Red LEDs (D1 a D5)
5x 5mm Green LEDs (D6 a D10)
1x 9V Battery
1x Audio Jack (Audio-/Audio-)
IC

/Components Pin-out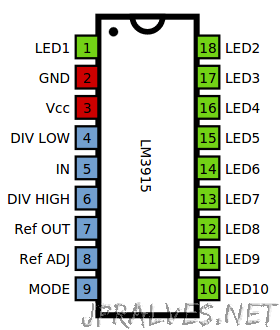 Note: If you need to create an IC for Kicad please see how to do in this article.
Useful links