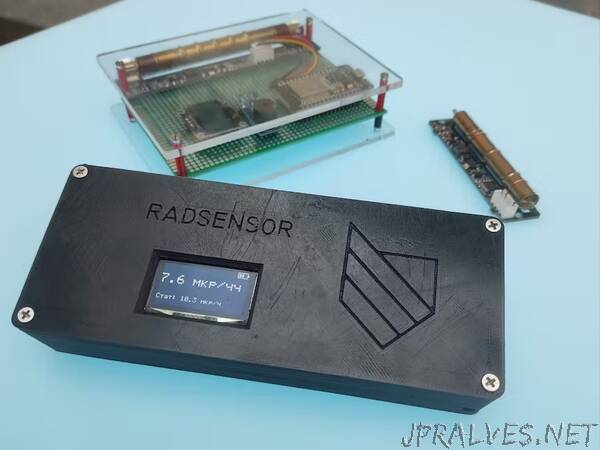 "RadSensor v1.0: Let's assemble a portable personal dosimeter from ready-made components
RadSensor v1.0
In an ever-changing world, a dosimeter is not only a way to satisfy curiosity and catch at least a few Sieverts, but also a way to detect very real threats: from checking the "intteresting old thing" from the grandfather's garage, to tracking the radioactive background in the areas where nuclear power plants are located, from ensuring safety when going into abandoned places to monitoring global and local man-made disasters.
We set ourselves a practical task - to assemble a cheap, functional and convenient dosimeter from ready-made components. Wemos D1 and the RadSens module (arduino dosimeter based on the Geiger tube SBM-20) will be used as the main elements.
RadSensor (is the proud name of our detector) takes the best from previous projects, takes into account their mistakes and expands the functionality of the counter, in particular
- increased battery life;
- audio feedback functionality;
- improved ergonomics and versatility of the case;
- simplified and freed from "crafting".
DIY personal dosimeter
Next, you will find a step-by-step instruction for assembling the device from purchasing components to code and testing.
Purchase Plan (BOM) you'll find in "Things" section. Total components cost ~$80.
The price is comparable to Chinese dosimeters. A similar, but modern solution on Amazon already costs $200."