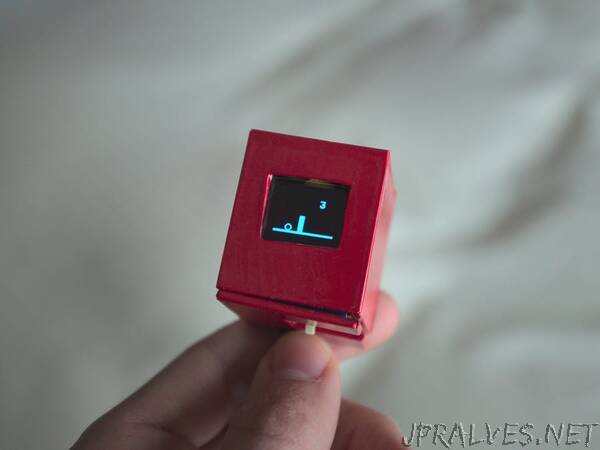 "In this project we will use a Wemos D1 Mini to create a tiny Minigame-console.
In this project we create a very small minigame-console that uses a gyroscope to get the inputs from the user. This way we don't have to worry about buttons and where to fit them, which makes it a lot easier to build. Because I wanted to make it portable, I added a battery shield and a small 3.7V Lipo battery. This game-console also works without the battery shield and the battery, but then it needs an external power supply over the micro USB port of the D1 mini.
I used an OLED 0.66" screen that can be directly stacked onto the battery shield or the Wemos D1 mini. This makes it very easy to assemble and also helps to keep the console compact.
For the case I used some balsa wood which was then covered with covering film."