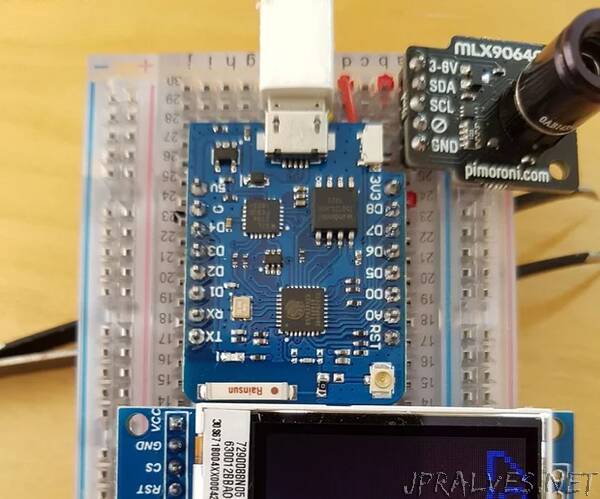 "There's no good info on hooking this up online, so, here's how!
The SSD1283A LCD is an awesome little transflective display - it can be read easily in direct sunlight, and has a backlight too, so can be read in darkness as well.
The Wemos D1 Mini Pro is amazing - excellent wifi support, with easy step that make it OTA updatable - yes - you can update software and re-flash these things over wifi, without needing to connect it to your PC!
I am in the process of building my own Infrared Camera, which shows temperatures on the screen and uploads the data in real-time to the internet as well. But that is for a future instructable - for now - let's get the screen going!
Check the photo to ensure your board and screen match mine (this sketch probably works fine on any D1 model, not just the Mini Pro).
Supplies:
LCD Screen;
WEMOS D1 Mini Pro;"