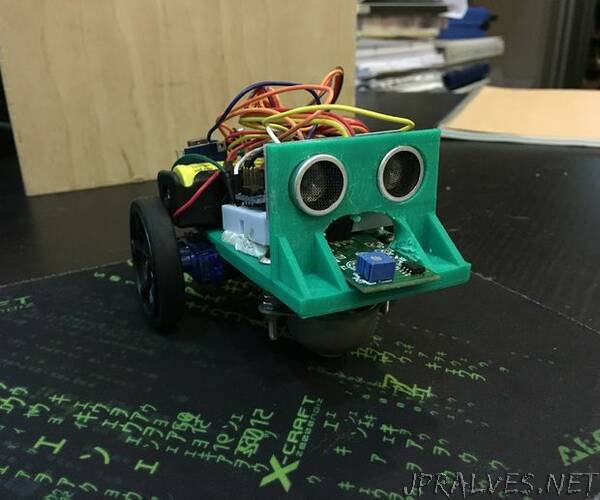 "What Is A Sumo Bot?
This project was inspired by the competition style of sumo robotics of which an example can be found here. Two bots are placed in a black ring with a white border with the objective being to autonomously knock the other bot out of the ring. This is why it makes a good project when it comes to the use of sensors.
In this instructable, I will guide you on how to create a mini sumo bot of your own. It is a great project to pass some time or to even start a robotics event of your own. It is compact, full of learning opportunities and very fun to play with.
Supplies:
Bill Of Materials
Green PLA
2x SG90 Continuous Servos
HC-SR04 Ultrasonic Sensor
Infrared Sensor
2m Red Jumper Wire
2x M4 Bolts
2x M4 Hex Nuts
1x Lithium Ion Battery 3.7V 3600 mAh
1x Li-Ion 18650 Battery Holder
TP4056 Li-Ion Charging Module
5V DC-DC Boost Converter
Arduino Nano
Small Breadboard
Blue Tack
2x Wheels
2x M3 Small Screws (For Servos)
1x SPDT Switch
Helpful Equipment
3D Printer
Dremel Kit
Hot Glue Gun
Computer"