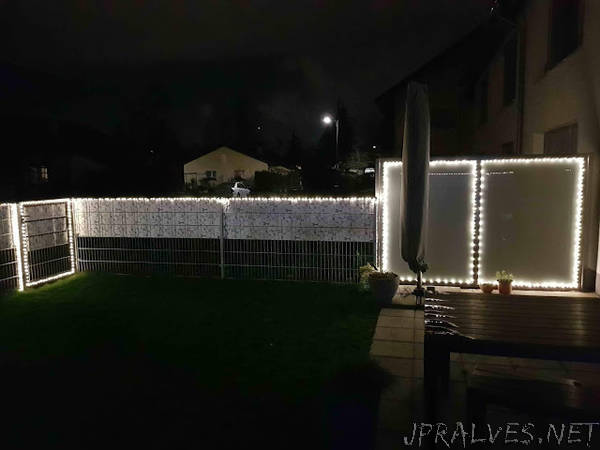 "There are so called "USB Fairy Lights" or "USB String Lights" can be purchased from china for less than 3$ for a 10m/100Led set.
These are 5V USB powered and weather-proof(except the USB connector part). I was curious to know more about these lights, and had a detailed look, this is what i found, and a closup of the LED.
5V powered 100LED circuit was consuming around ~1.8Watts(though 5.1Ohm series resistor was really hot) and the brightness of the LED's were not bad, especially difference between first led and last led brightness didnt bother me it was hardly noticeable when seen from distance. So I decided to use them as a christmas decoration for my garden.
I wanted to use them with battery-bank as there was no power-outlet readily available(for the safety of my children, i would avoid any 230v circuit in my garden especially in wet weather).
Also I wanted them to be switchable remotely to avoid going out in the freezing cold. Hence this is what i came up with.. an "ESP-12F based USB-5V switcher""