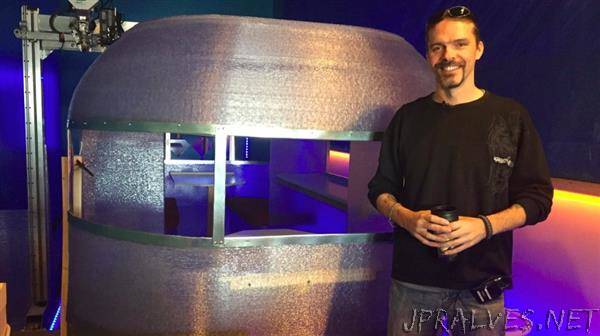 "He's been planning it for the past two years, but Randy Janes of Saskatoon finally has the camper of his dreams.
Janes developed a 3D-printed camper in what has been billed as not only the world's largest 3D-printed camper, but also one of the largest indoor 3D-printed objects ever.
The print took nine-and-a-half days with North America's biggest 3D printer. James and his printing team now have a functioning prototype of the camper.
"It's kind of surreal," James told CTV Saskatoon. "I had the thought of walking into it when I designed it on my kitchen table and I got it to work."
The camper stands at four metres tall and 272 kilograms. It is essentially one large piece of plastic, which Janes says solves a lot of issues in the RV industry.
"(RV owners) invest a lot of money into their RV and within five, 10, 15 years, three quarters of that investment is either rotted or molded away," he said. "With my structure you wouldn't get any of that."
The camper is also fully customizable and can even include a hole for ice fishing. It will include a full kitchen and bathroom.
Janes expects the camper to hit the market by the end of the year."