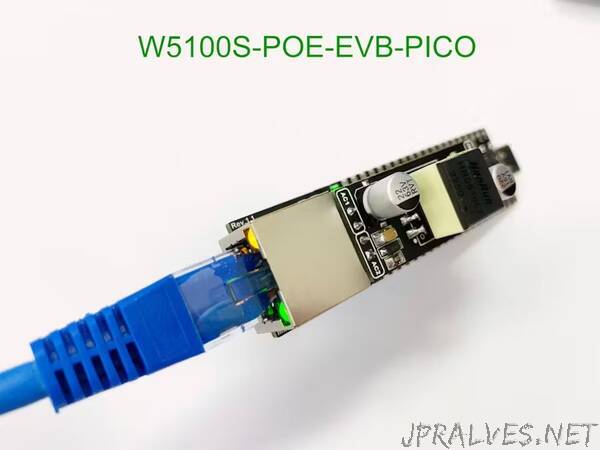 "Ethernet Development Board for Raspberry Pi RP2040 with POE Capability.
I often use W5100S-EVB-PICO, this time I want to add POE (Power over Ethernet) function to W5100S-EVB-PICO while maintaining the original compatibility and keeping the size unchanged. The only difference is that I Change the MICRO -USB interface to TYPE-C interface.
My POE function is realized by adding a sub-board. Two rows of POE pins are added to the bottom board of the original W5100S-EVB-PICO. In this way, the POE module can also be removed when the POE function is not used.
The POE module uses two rows of 2.54mm pins, each with four pins. They are AC-IN and DC-OUT."