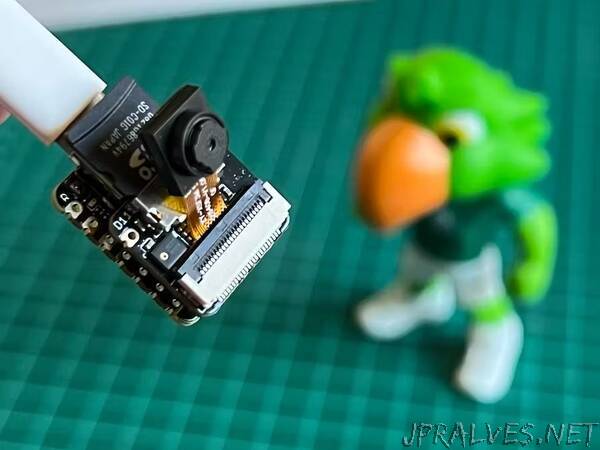 "Exploring Machine Learning on the tremendous new tiny device of the Seeed XIAO family, the ESP32S3 Sense.
More and more, we are facing an artificial intelligence (AI) revolution where as stated by Gartner, Edge AI has a very high impact potential, and it is for now!
In the "bull-eye" of emerging technologies, radar is the Edge Computer Vision, and when we talk about Machine Learning (ML) applied to vision, the first thing that comes to mind is Image Classification, a kind of ML "Hello World"!
Seeed Studio released a new affordable development board, the XIAO ESP32S3 Sense, which integrates a camera sensor, digital microphone, and SD card support. Combining embedded ML computing power and photography capability, this development board is a great tool to start with TinyML (intelligent voice and vision AI).
XIAO ESP32S3 Sense Main Features
- Powerful MCU Board: Incorporate the ESP32S3 32-bit, dual-core, Xtensa processor chip operating up to 240 MHz, mounted multiple development ports, Arduino / MicroPython supported
- Advanced Functionality: Detachable OV2640 camera sensor for 1600*1200 resolution, compatible with OV5640 camera sensor, integrating an additional digital microphone
- Elaborate Power Design: Lithium battery charge management capability offer four power consumption model, which allows for deep sleep mode with power consumption as low as 14μA
- Great Memory for more Possibilities: Offer 8MB PSRAM and 8MB FLASH, supporting SD card slot for external 32GB FAT memory
- Outstanding RF performance: Support 2.4GHz Wi-Fi and BLE dual wireless communication, support 100m+ remote communication when connected with U.FL antenna
- Thumb-sized Compact Design: 21 x 17.5mm, adopting the classic form factor of XIAO, suitable for space-limited projects like wearable devices"