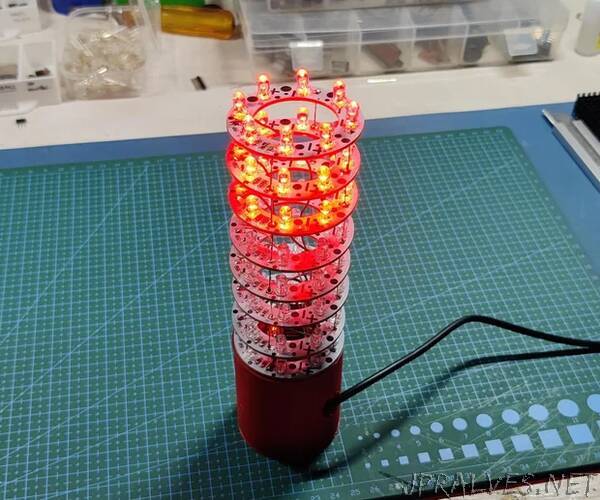 "Hey Everyone and what is up?
So this is the LED TOWER 2.0 which is basically a fancy Desk Lamp made by combining LEDs in a row and lighting them up individually to make a pattern.
8 LEDs are connecting in parallel on a Ring PCB that has a mosfet as a switch setup to drive the LEDs, we add 8 more Rings together in a row with jumper wires to make a tower-like setup that looks super cool when lighten up.
This Instructables is about the whole build process of this LED Tower, so let's get started.
MATERIAL REQUIRED
- Custom PCBs x 8
- 5mm RED LEDs x 64
- 3D Printed Base
- AO3400 Mosfet
- 10K Resistor 0603
- 12 Ohms 1206
- Jumper wires"