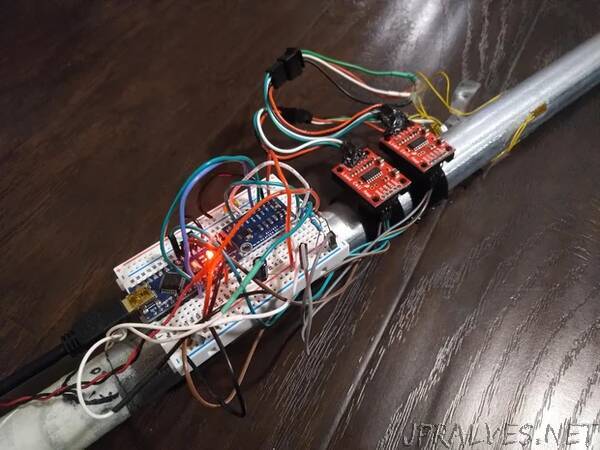 "In this Instructables article, I share a unique method for adding force-sensing to your DIY telescoping pole project made from EMT conduit, using an Arduino microcontroller and other off-the-shelf supplies!
To create this DIY telescoping pole from EMT conduit with force-sensing capabilities, you will require the following tools and supplies.
Disclosure: Some of the links below are affiliate links. This means that, at zero cost to you, I will earn an affiliate commission if you click through the link and finalize a purchase.
- Arduino Nano clone microcontroller board
- Strain gauges
- SparkFun HX711 strain gauge amplifier SEN-13879
- Assorted resistors kit
- Superglue
- 22-gauge solid core hookup wire
- Automatic wire stripper
- Soldering iron
- Rotary tube cutter for EMT conduit
- Telescoping couplings/clamps for 1/2" to 3/4" EMT conduit, and 3/4 to 1" EMT conduit
- (Optional) JST-SM connectors kit
- (Optional) Electrical cable connectors crimping tool"