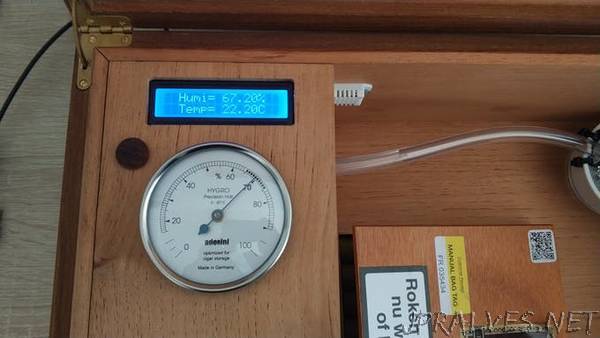 "An automated humidor using an Arduino — with or without building your own humidor.
Introduction
'A cigar is as good as the memories you had when you smoked it.'
I can agree on that, but a sharp and bitter cigar will probably make it a lot less enjoyable. That's why I wanted to build myself a Humidor. Storing a cigar at the right temperature and humidity is very important. Especially for long filler cigars like Cubans.
In the Netherlands it's much more common to smoke short filler cigars. Most of them are produced here in the Netherlands. They don't have to be stored in a humidor but it is recommended.
Why post this Humidor-building project in the Arduino community? Because the humidor's humidity will be automatically controlled by an Arduino. Calling it 'the Humiduino.'"