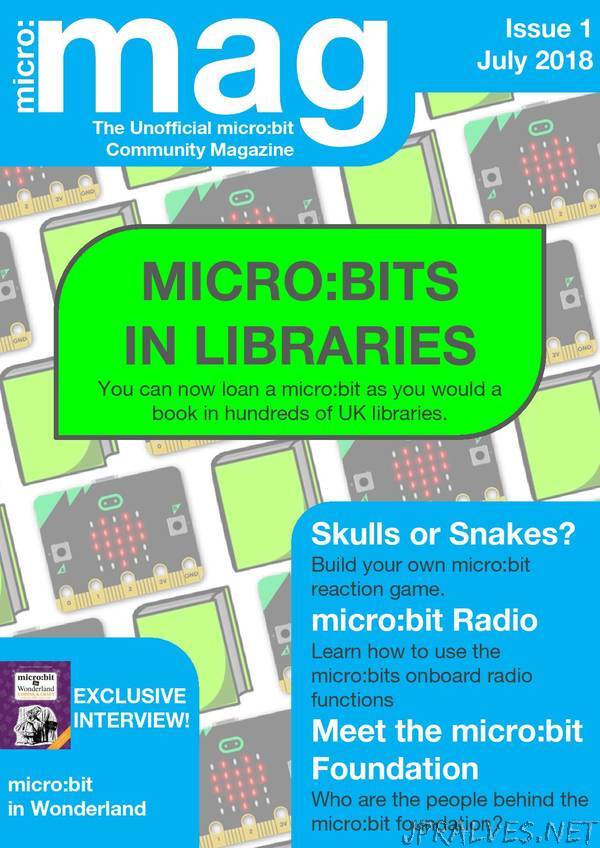 "The first issue of micro:mag is here!
micro:bits In Libraries
In this issues cover article, Michael Rimicans is giving us some insight into the micro:bit in libraries scheme. You can now loan out micro:bits in hundreds of UK libraries, giving more people the chance to get hands on with computer science.
micro:bit in Wonderland
We got the chance to exclusively interview the authors of micro:bit in wonderland. This amazing book which is based on the bestseller Alice in Wonderland mixes the classic tale of Alice with the micro:bit. Hear how the book was written and what's next for the authors of this amazing book.
Plus, a selection of extra things in Issue One:
Skulls or Snakes? Les Pounder guides us through how to make a fun game with the micro:bit and MakeCode.
Minecraft Pi and micro:bit: Chris Penn helps us connect out micro:bit to the Raspberry Pi to interact with Minecraft!
Pimoroni's pin:bit and scroll:bit reviewed!
Get to know the Micro:bit Educational Foundation! We ask members of the foundation what is their favourite burger? Read their answers in the :foundation section of the magazine. Exclusive to micro:mag!
Information on other articles can be found in the contents pages."