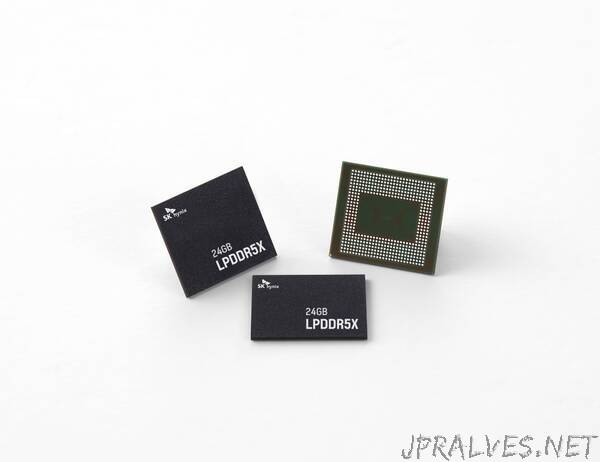 "SK hynix Inc. (or "the company", www.skhynix.com) announced today that it has begun supplying the industry's first 24-gigabyte (GB) Low Power Double Data Rate 5X (LPDDR5X1) mobile DRAM package to its customers, following the mass production of LPDDR5X in November 2022.
"The company integrated the High-K Metal Gate (HKMG2) process in the 24 GB LPDDR5X package, enabling the product to deliver outstanding power efficiency and performance," said SK hynix. "The addition of the 24GB package to our mobile DRAM product portfolio has given us a more flexibility in accommodating customers' needs."
The 24GB LPDDR5X package operates in the ultra-low voltage range of 1.01 to 1.12V set by the Joint Electron Device Engineering Council (JEDEC), and can process 68GB of data per second, which is equivalent to transferring 13 FHD (Full-HD) movies in one second.
SK hynix, prior to today's announcement, has begun supplying its new product to smartphone manufacturer OPPO since last month. OPPO's latest flagship smartphone 'Oneplus Ace 2 Pro', which features SK hynix's 24GB LPDDR5X package, was launched on August 10th."