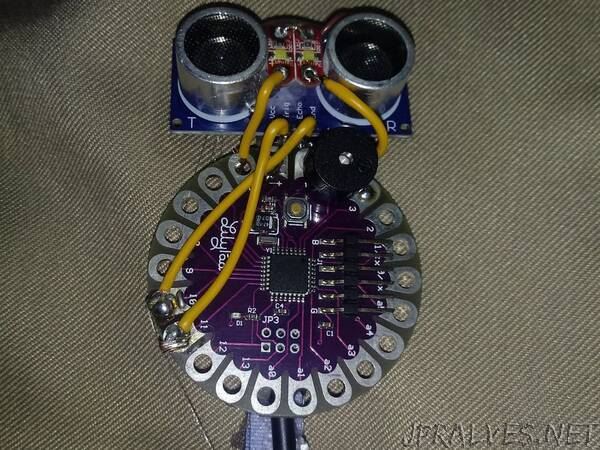 "Design of assistance to the visually impaired with removable prototype to be used in any clothes and powered by the cell phone.
Visual deficiency is characterized by the limitation or loss of the basic functions of the eye and visual system. The visually impaired may be the blind or low vision person.
To help people with this deficiency we study and every day we develop something to assist our brothers, this time we made a prototype that can be fixed on any clothing and will serve as a friend, warning the handicapped of objects in front of him, with that the user is not limited to just a single outfit with this technology.
To run this project we use the Arduino Lilypad board, with a little creativity and an easy and affordable programming the project worked and we are here posting to share the solution to the Arduino community."