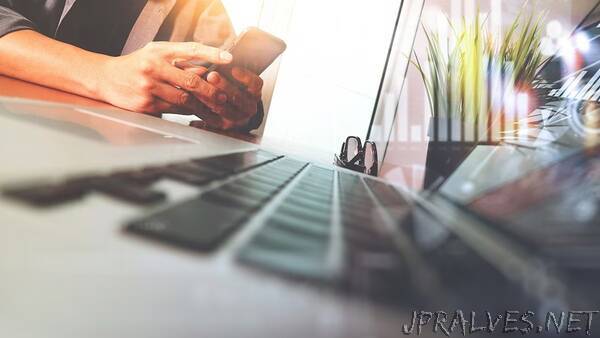 "Today, AMD announced the much-anticipated AMD Ryzen™ Threadripper™ PRO 7000 WX-Series processors and reintroduced the Threadripper processor lineup to the high-end desktop space with the Ryzen Threadripper 7000 Series processors, setting a new standard for computing performance and innovation in the industry.
AMD is introducing the Ryzen Threadripper PRO 7000 WX-Series processors, which will be available later this year to DIY customers, SI partners, and through OEM partners, including Dell Technologies, HP, and Lenovo. Designed for professionals and businesses that demand top-tier performance, reliability, expandability, and security, these processors provide the unparalleled multi-core performance of "Zen 4" Threadripper 7000 Series processors. Additionally, they are bolstered by AMD PRO technologies and offer the enterprise-level security and management features modern businesses require, and feature up to 96 cores and 192 processing threads of incredible performance for the workstation market.
Simultaneously, AMD is also introducing the AMD Ryzen Threadripper 7000 Series processors, returning to the HEDT environment for the first time since 2020. Maintaining AMD's high standard for creative and professional users, the Ryzen Threadripper 7980X processor offers the most computing power possible in an enthusiast desktop,1 with exceptional multi-threaded performance for users who demand the best. These processors, also built with the AMD "Zen 4" architecture and offering up to 48 PCIe® 5.0 lanes available to desktop users, feature up to 64 cores and 128 threads for an unprecedented level of performance and efficiency.
"AMD has a long history of leading innovation in the workstation and high-performance computing segments, and this new line up of Ryzen Threadripper 7000 Series processors marks another step on that path," said Jack Huynh, senior vice president and GM, Computing and Graphics Business Group at AMD. "These processors are a testament to our unwavering commitment to delivering world-class innovation and performance, and we're confident that they will unlock incredible creative potential in our users while continuing to raise the bar on energy efficiency in the most capable platform on the planet."
AMD Ryzen Threadripper PRO Processors
The AMD Ryzen Threadripper PRO 7000 WX-Series processors expand on the prior generation's unrivaled performance and superior platform features for the workstation market. Built on the leading 5nm "Zen 4" architecture, this generation dominates the competition in demanding professional applications and complex multitasking workloads, such as Revit model creation.2
For multithreaded workloads, Threadripper PRO processors offer up to 96 cores and 192 threads, the most cores of any workstation processor for complex simulation, generative design, rendering, and software compilation tasks, where users can see up to two times faster performance in tools like Chaos V-Ray.3 Additionally, Ryzen Threadripper PRO 7000 WX-Series processors offer up to 384MB of L3 cache along with eight channels for DDR5 memory for applications which require high memory capacity and bandwidth.
Launching through OEM and SI partners, with select models coming to the channel, these processors are supported by AMD's ongoing collaboration with ISV partners to optimize performance across a range of workloads, and with AMD PRO technologies, they deliver a complete set of features essential for modern businesses. Business leaders and IT decision makers can take advantage of cutting-edge security features, robust manageability tools, and enterprise-grade stability to ensure fast, reliable performance in any situation.
"Dell Precision workstations provide the performance and reliability that professionals need to support intensive workloads, drive innovation and fuel creativity," said Meghana Patwardhan, vice president, Commercial Client Products, Dell Technologies. "With the growth of AI and generative AI, Dell Precision workstations are vital tools for businesses to run complex AI workloads locally, including inferencing and large language models. Working closely with AMD, we're expanding our portfolio of AI-ready workstations with the addition of the Precision 7875 Tower, equipped with the utmost scalability and power for demanding applications."
"Z by HP workstations are engineered to bring the power of AMD Ryzen Threadripper PRO 7000 WX-Series processors to today's professionals and provide customers with a winning combination of performance and reliability," Jim Nottingham, senior vice president and division president, Advanced Compute and Solutions, HP Inc. "With this latest generation of Threadripper processors, workstation customers can experience a new era of computing power, fueling creativity and productivity like never before."
"Lenovo is excited to boost the close partnership with AMD, redefining workstation performance to our valued customers. Later this quarter, Lenovo will announce a newly designed tower workstation with AMD Ryzen Threadripper PRO 7000 WX-Series processors representing a significant advancement in professional computing, aligning with our mission to provide cutting-edge technology solutions for professionals," said Rob Herman, vice president and general manager, Workstations and Client AI, Lenovo. "Together we are ushering in a new era of performance, reliability, and security, working with enterprises to achieve their goals with confidence."
AMD Ryzen Threadripper 7000 Series Processors
The AMD Ryzen Threadripper 7000 Series marks the return of Threadripper to the high-end desktop market with the ultimate overclockable,5 high-end desktop experience, along with the highest clock speeds achievable on a Threadripper processor. Power, performance, and efficiency are all maximized with the innovative 5nm process and "Zen 4" architecture, available in both the DIY market and through SI partners.
The Threadripper 7000 Series is built to enable powerful I/O for desktop users, with up to 48 PCIe Gen 5.0 lanes for graphics, storage, and more. Capable of twice the memory bandwidth of typical dual-channel desktop systems, the quad-channel DDR5 memory controller on Ryzen Threadripper 7000 Series processors can support even the most intensive workflows.
Threadripper Motherboard Platform Feature Support
The AMD Ryzen Threadripper 7000 Series processors and Ryzen Threadripper PRO 7000 WX-Series processors offer a wide range of motherboard feature support tailored to meet the distinct needs of enthusiasts and professionals.
High-End Graphics Support
Both AMD and NVIDIA offer compelling graphics options for Threadripper and Threadripper PRO-powered workstations.
AMD Radeon™ PRO workstation graphics are designed to provide professionals, creators and artists with exceptional performance, reliability, and value to drive the most demanding professional design and creative applications across a range of industries, including Media & Entertainment, Design & Manufacturing, and Architecture, Engineering & Construction.
The latest additions to the product family are the AMD Radeon PRO W7000 Series workstation graphics cards built on the groundbreaking AMD RDNA™ 3 architecture. Designed to deliver higher performance than the previous generation, the Radeon PRO W7000 Series graphics enable professionals to meet high-pressure deadlines under increasingly tight budgets while delivering world-class results.
"New AI, real-time rendering, and interactive simulation technologies are transforming professional workflows – pushing the limits of desktop computing," said Bob Pette, vice president of enterprise platforms at NVIDIA. "The combined technologies of AMD and NVIDIA will help professional users across industries tackle their most challenging workloads."
Availability
Workstations from MNCs including Dell Technologies, HP, and Lenovo, as well as System Integrators using the new AMD Ryzen Threadripper PRO 7000 WX-Series processors are expected to be available by the end of 2023. High-end desktop platforms using AMD Ryzen Threadripper 7000 Series processors will be available from System Integrators by the end of 2023. Finally, the new AMD Ryzen Threadripper 7000 Series and select Ryzen Threadripper PRO 7000 WX-Series processors will be available from DIY retailers starting on November 21st."