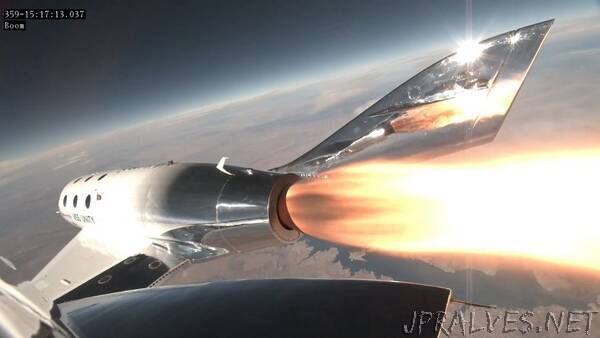 "Virgin Galactic just aced its second-ever commercial mission, setting a number of spaceflight records in the process.
The company launched its "Galactic 02" flight today (Aug. 10), sending six people to suborbital space and back. Four of them were women, setting a new mark for most women on a single spaceflight, according to Virgin Galactic. (Four women were in Earth orbit simultaneously back in 2010, but they served on two different missions.)
And three of those six were private passengers, each of whom blazed a new trail for space tourism. They included the first mother-daughter duo (one of whom became the youngest-ever spaceflyer), as well as the first former Olympian, to reach the final frontier.
"G 02 is a flight for the history books," Virgin Galactic's Sirisha Bandla, who reached space with the company during a July 2021 flight, said during a webcast of today's launch."