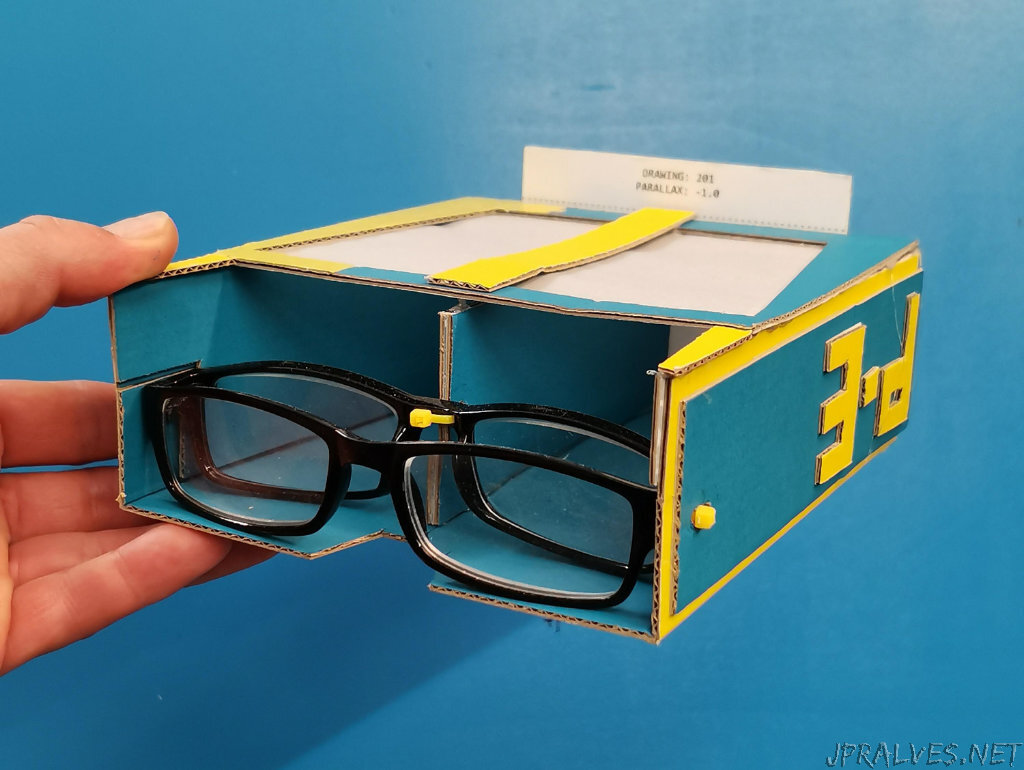 "Getting older has its downsides and one of them is deteriorating eyesight. Therefore, it's no surprise that my interest in the reading glasses section in 1€-shops grew over the last few years. The optical quality of cheap ready-made reading glasses is quite good and that made me wonder if those lenses could be also used for other purposes. The result of these thoughts is a new take on a rather old invention: a DIY reading glasses stereoscope. When looking at a stereo photo through this apparatus, each eye is presented a slightly different picture and the two individual photos merge in the viewer s brain into one single image that appears as a three-dimensional scenery.
Since this is a very simple, yet fascinating device, I thought that it would be nice if others can build it, too. Therefore, I decided to design a craft sheet. To address the problem that reading glasses come in all sorts of shapes and sizes and that the craft sheet should fit for all of them, I made an interactive online tool, the parametric craft sheet generator.
You simply enter the size of the reading glasses and the generator calculates the geometry of the different parts. Print those out and glue them together, attach two similar plastic reading glasses with a few zip-ties and you have a stereoscope that would have made everyone envious in the Victorian age. This PDF with step-by-step instructions will help you.
How the generator works
The generator itself is a website, programmed in Javascript, which draws the templates for the parts on three HTML-canvases. The CSS makes sure that each canvas is neatly printed on a separate sheet of paper - you just have to set the printing size to 100%. If you want to print your own template, use the website with a laptop or desktop computer, as the generator isn't really optimized for mobile devices."