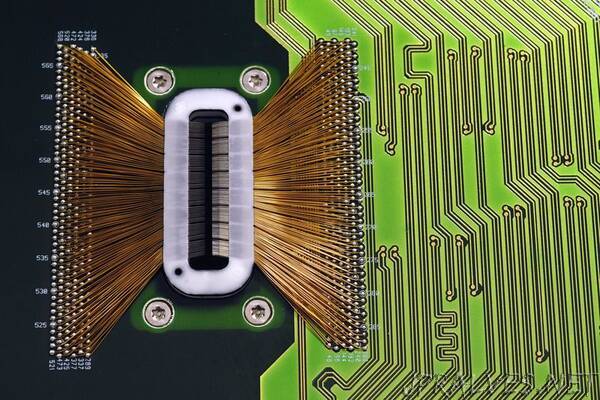 "GlobalFoundries Inc. and STMicroelectronics Inc. are in talks to build a semiconductor factory in France together with the help of government funds, according to people familiar with the matter.
The two companies want to take advantage of a new push from the European Commission to produce 20% of the world's chips by 2030, the people said, who asked not to be named discussing private information. The European Union executive arm proposed the 43 billion euro ($45.3 billion) Chips Act earlier this year that would allow EU governments to give subsidies for the production of chips deemed first of a kind in the EU.
No final decision has been made by the semiconductor firms, and it is unclear how large the project might be the people said. A GlobalFoundries spokesperson said it "is committed to working together with our customers, partners, and governments to help address the global chip shortage leveraging new economic partnership models which include co-investments to grow our global manufacturing capacity."
"If there is more information to share, we will do so at the appropriate time," the GlobalFoundries spokesperson said.
STMicroelectronics said it would not comment on "speculation" but said the company "welcomes the continued work by public authorities to help the semiconductor industry continue to innovate with various strategic support instruments."
The STMicroelectronics spokesperson added that the company will be "a key contributor to the increase of the European semiconductor volume production and also to the supply chain independence across European industries."
The French factory could focus on producing energy efficient chips with advanced technology, people familiar with the discussions said. In April, GlobalFoundries and STMicroelectronics, together with Soitec and the CEA research hub, announced the start of a collaboration to develop the next generation of FD-SOI technology.
Franco-Italian STMicroelectronics originated in Grenoble's CEA-Leti, a region where it has its French plants, while GlobalFoundries has no facilities in the country yet. Abu Dhabi-owned GlobalFoundries has a large manufacturing site in Dresden, Germany.
If the two companies come to an agreement, GlobalFoundries and STMicroelectronics would be creating the second foundry to result from the EU's Chips Act. In March, Intel Corp. announced plans to build a massive foundry to make cutting-edge chips in Magdeburg, Germany, as well as other investments throughout Europe. Taiwan Semiconductor Manufacturing Company has also been in talks with Germany to build a site in the country."