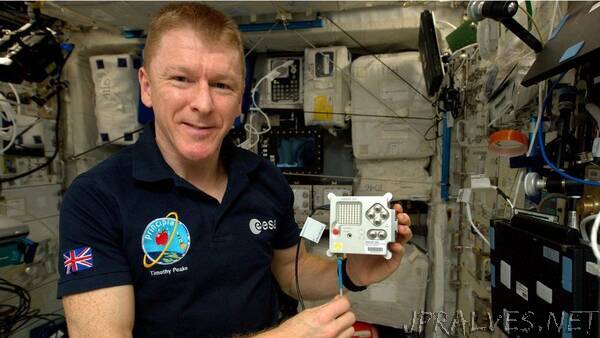 "Two Raspberry Pi computers have launched into space from Cape Canaveral in Florida on a Space X rocket.
The credit card-sized devices are heading to the International Space Station (ISS) to carry out experiments programmed by school pupils.
It is part of a project by the European Space Agency (ESA) and the Cambridge-based Raspberry Pi Foundation (RPF).
Olympia Brown, from the RPF, said the computers would be "with the all of astronauts' Christmas presents".
The new machines will replace older, less-advanced models, called Ed and Izzy, that were originally deployed as part of Tim Peake's Principia mission in 2015.
Children and teenagers were being asked to write simple computer codes, using information from the ESA, to conduct an experiment for the ISS computers.
The project, called Astro Pi, is aimed at primary schoolchildren and it aimed to encourage more young people to become interested in science, technology, engineering and maths (STEM) subjects.
It runs until 18 March and is suitable for children as young as six, the ESA said.
Ms Brown, the head of youth partnerships at the Raspberry Pi Foundation, said an example of the code pupils could write would be to create "a message that will be seen by the astronauts" on the ISS.
She said communication with the astronauts was not an issue as "the International Space Station does have wi-fi".
The ESA said the two Raspberry Pi computers were housed in a special case that was suitable for space.
They also had an additional component called the Sense HAT, which has a joystick, LED display, camera and sensors for recording lighting conditions, temperature, humidity, pressure and orientation.
The RPF was set up to help more young get into coding, and led to development of the bare-bones computer."