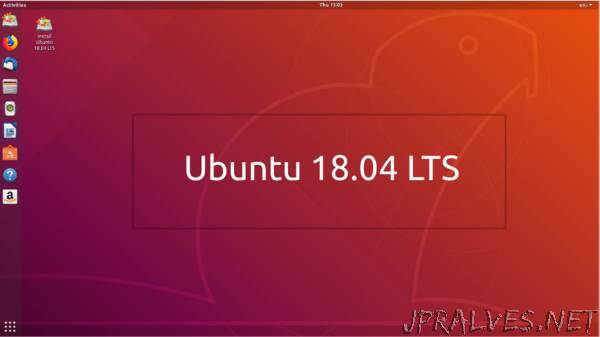 "The Ubuntu team is very pleased to announce our seventh long-term support
release, Ubuntu 18.04 LTS for Desktop, Server, Cloud, and Core.
Codenamed "Bionic Beaver", 18.04 LTS continues Ubuntu's proud tradition
of integrating the latest and greatest open source technologies into a
high-quality, easy-to-use Linux distribution. The team has been hard at
work through this cycle, introducing new features and fixing bugs.
The Ubuntu kernel has been updated to the 4.15 based Linux kernel,
with additional support for Linux security module stacking, signing
of POWER host and NV kernels, and improved support for IBM and Intel
hardware enablement from Linux 4.16.
TBC: Ubuntu Desktop 18.04 LTS brings a fresh look with the GNOME desktop
environment. "'MORE HERE"'
Ubuntu Server 18.04 LTS includes the Queens release of OpenStack
including the clustering enabled LXD 3.0, new network configuration via
netplan.io, and a next-generation fast server installer. Ubuntu Server
brings major updates to industry standard packages available on private
clouds, public clouds, containers or bare metal in your datacentre.
"'something about snaps here"'
The newest Ubuntu Budgie, Kubuntu, Lubuntu, Ubuntu Kylin, Ubuntu MATE,
Ubuntu Studio, and Xubuntu are also being released today.
More details can be found for these at their individual release notes:
https://wiki.ubuntu.com/BionicBeaver/ReleaseNotes#Official_flavors
Maintenance updates will be provided for 5 years for Ubuntu Desktop,
Ubuntu Server, Ubuntu Cloud, and Ubuntu Core. Ubuntu Studio will be
supported for 9 months. All the remaining flavours will be supported
for 3 years."