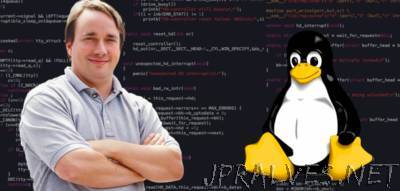 "The most coolest operating system for geeks, IT professionals, software engineers, hackers turned 26th today. 26 years back on 25th August Linux creator Linux Torvalds posted a message with a sense of seeking help on Google Groups saying he is creating a new operating system based on his hobby. His message writes :
Hello everybody out there using minix –
I'm doing a (free) operating system (just a hobby, won't be big and
professional like gnu) for 386(486) AT clones. This has been brewing
since april, and is starting to get ready. I'd like any feedback on
things people like/dislike in minix, as my OS resembles it somewhat
(same physical layout of the file-system (due to practical reasons)
among other things).
I've currently ported bash(1.08) and gcc(1.40), and things seem to work.
This implies that I'll get something practical within a few months, and
I'd like to know what features most people would want. Any suggestions
are welcome, but I won't promise I'll implement them 🙂
PS. Yes – it's free of any minix code, and it has a multi-threaded fs.
It is NOT protable (uses 386 task switching etc), and it probably never
will support anything other than AT-harddisks, as that's all I have :-(.
Last year The Linux Foundation released a detailed report on the Operating system with highlights from the past 25 years. They write that 13,500 developers from 1,300 companies have contributed to the Kernel since the entire project went up on Git in 2005."