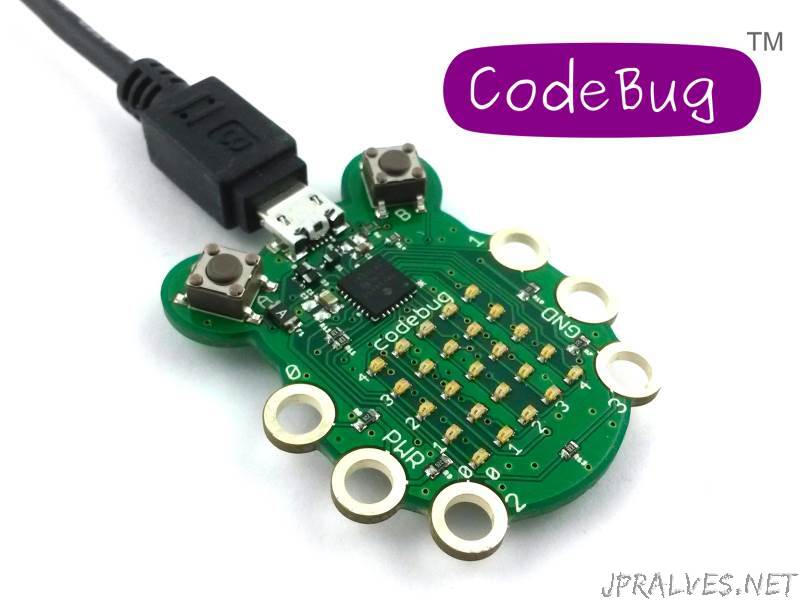 Today's Gadget is a board that was created with the aim of promoting the taste for programming among the young people and that had a campaign of Kickstarter. It is a small board called CodeBug.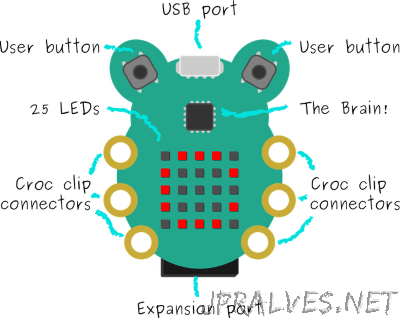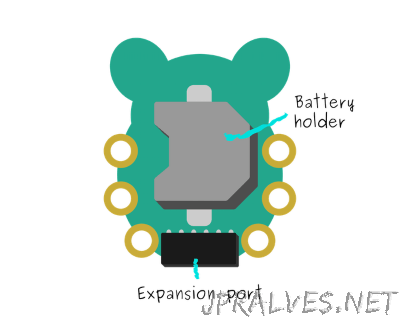 This board has the following characteristics:
Microchip

PIC18F

micro-controller with

USB

 support
25 red LEDs arranged in matrix
6 external connection points with 4 I / O pins including analog, power and

GND

Power via microUSB or Batteries

CR2032

Battery Holder
Technology Smart Sleep
Expansion port with 4 I / O pins (Configurable as

UART

,

SPI

or

I2C

)
Simple programming via Blocky - drap-n-drop programming in browser.
2 input buttons
This board costs about € 20 in the campaign.
In order to use the card it is sufficient to have a USB cable with microUSB connector. The programming is done in browser, accessing the site of codebug.


You can also see the code in the Code Viewer:
codebug_direction('U');
codebug_sleepafter(3);
io_configure(0, 1);
io_configure(1, 1);
io_configure(2, 1);
io_configure(3, 1);
io_configure_pullup(0, 0);
io_configure_pullup(2, 0);
io_configure_pullup(3, 0);


fivebyfivedisplay.sprite_scroll((new StringSprite('altLab!', 'R')), 100, 'L');

Once you have done the program you can download it by pressing the button of Download.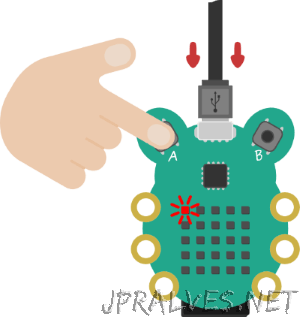 Following this step, ensure that when the USB cable is connected, you press button A.
This operation will make the device in a PEN Drive exposing it to your computer.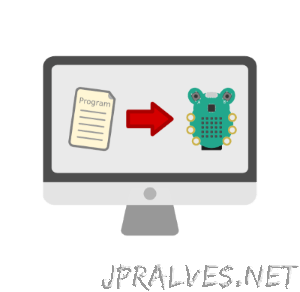 At this point the downloaded file with the extension "cbg" should be copied to the "Codebug" Drive.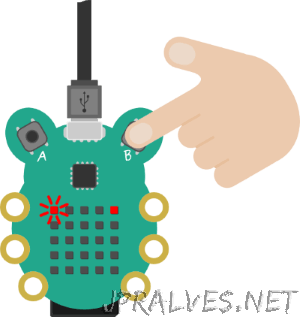 Then press Button B to execute the program.
Now it's time to start writing programs …