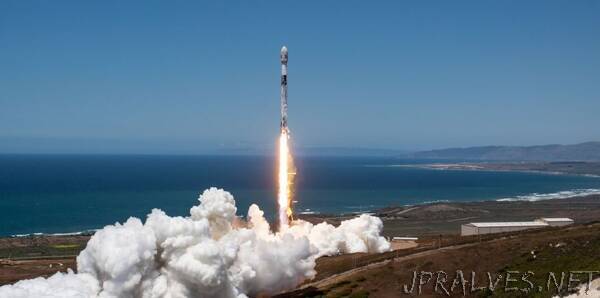 "It was SpaceX's 30th orbital mission of 2023 already.
SpaceX launched another big batch of its Starlink internet satellites toward orbit and landed the returning rocket on a ship at sea today (May 10).
A Falcon 9 rocket carrying 51 Starlink spacecraft lifted off from California's Vandenberg Space Force Base on schedule today at 4:09 p.m. ET (2009 GMT; 1:09 p.m. local California time).
The Falcon 9's first stage came back to Earth about 8.5 minutes after liftoff as planned. It touched down on SpaceX's Of Course I Still Love You droneship, which was stationed in the Pacific Ocean off the California coast.
It was the third launch and landing for this particular booster, according to a SpaceX mission description(opens in new tab).
The Falcon 9's upper stage, meanwhile, continued making its way to low Earth orbit, where it deployed the 51 Starlink satellites(opens in new tab) as planned about 17.5 minutes after liftoff.
SpaceX has already launched more than 4,300 satellites(opens in new tab) for Starlink, its broadband megaconstellation. But many more are expected to go up: The company has permission to deploy 12,000 Starlink spacecraft and has applied for approval to loft 30,000 more on top of that.
Today's launch was the 28th Falcon 9 flight of the year already. SpaceX has also launched two missions with its powerful Falcon Heavy rocket in 2023, and the company sent a fully stacked Starship — its huge, next-generation spaceflight system — skyward for the first time on April 20."