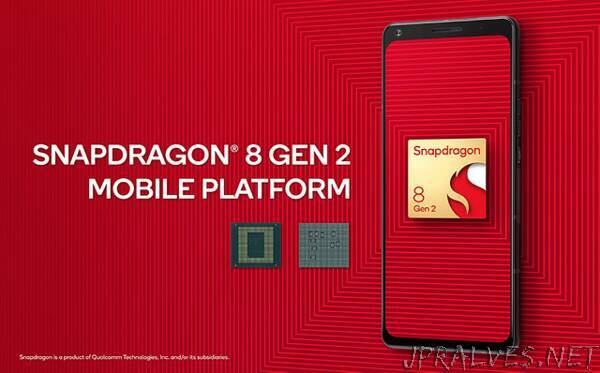 "Leading industry innovators, Qualcomm Technologies, Inc. and Thales, announce the certification of the world's first commercially deployable iSIM (Integrated SIM) on the Snapdragon® 8 Gen 2 Mobile Platform, enabling the functionality of a SIM within a smartphone's main processor. GSMA's (Global Association for the Mobile Communications Industry) security certification2 ensures that the iSIM supports the same high standards of cyber-protection and flexible 'anytime anywhere' connectivity offered by the latest generation of embedded SIMs (eSIMs). The new iSIM can now offer device makers further opportunities to save space and reduce build and supply chain costs while maintaining best-in-class security level.
Just like Thales' eSIM, the new iSIM is fully compliant with the GSMA Remote SIM Provisioning standard; meaning its subscriptions are remotely manageable through any standard platforms. The emerging iSIM form factor complements existing SIM and eSIM designs, and research suggests the market share to grow to 300 million by 2027, representing 19% of all eSIM shipments, according to Kaleido Intelligence.
"We are very pleased to see our investment in high assurance processor hardware security, in collaboration with Thales, achieving the security and functional bar required by the GSMA for Remote Provisioning UICC use case. We believe a Tamper Resistant Element integrated within the host processor can efficiently enable innovative use cases across many markets and product segments," said Ziad Asghar, senior vice president of product management, Qualcomm Technologies, Inc.
Guillaume Lafaix, vice president of embedded products at Thales Mobile and Connectivity Solutions, said, "The world's first security certification of an iSIM by the GSMA follows several years of intense development work by Qualcomm Technologies and Thales. Alongside the increasingly popular eSIM, the Thales 5G iSIM gives device makers and mobile operators even greater freedom to offer their customers effortless over-the-air connectivity, and more exciting and accessible product designs."
Alex Sinclair, chief technology officer at GSMA, adds, "The GSMA is committed to promoting a 'security-first' culture across the entire mobile ecosystem to ensure the benefits of mobile connectivity can be enjoyed safely by all. The GSMA eUICC Security Assurance scheme ensures that eSIM products, whether integrated or discrete, have the highest possible level of security resilience. In addition, we are delighted that our processes enable faster time to market for manufacturers and allows new type of products like the integrated SIM to emerge. iSIM increases the opportunity to proliferate cellular capability and satisfies a wider and more diverse market.""