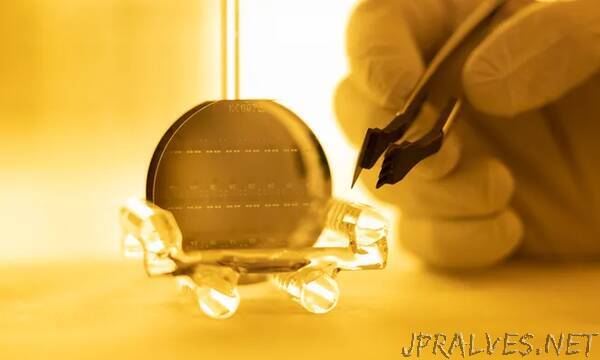 "Innsbruck is a leading center in the development of new quantum technologies. In order to understand the processes of societal change triggered by these technologies and to be able to develop corresponding ethics frameworks, the University of Innsbruck is founding today the Innsbruck Quantum Ethics Lab (IQEL), in which experts from various disciplines will work together.
The innovation potential associated with quantum technologies can trigger processes of social change. For this reason, new technical developments must always be scrutinized for their effects on people and society and founded on ethics. At the same time, the freedom to innovate must be preserved. "In this area of tension, the Innsbruck Quantum Ethics Lab aims to create added value for society," says IQEL director and digital law expert Matthias C. Kettemann, head of the Department for Theory and Future of Law. Located at the interdisciplinary Digital Science Center (DiSC) of the University of Innsbruck, the new facility will ensure that future standardization and regulatory approaches to quantum technologies are neither lead to a loss of innovation power nor cause social costs.
Interdisciplinary collaboration
To ensure trans- and interdisciplinary cooperation, IQEL is supported by an interdisciplinary consortium of leading research institutions within and connected to the University of Innsbruck. Founding partners are the University's Department of Experimental Physics, Philosophy, Christian Philosophy and Systematic Theology and the Department for Theory and Future of Law. They are joined by the Digital Science Center, the Advisory Board for Ethics in Scientific Research and the Center Interdisciplinary Gender Research Innsbruck. Also involved are the quantum spin-offs AQT (Alpine Quantum Technologies GmbH) and ParityQC, as well as the InnCubator, the University's start-up and innovation center.
The right time
While substantial progress is currently being made in quantum technology, there is still no research center in Austria dedicated to the social, political, ethical and legal aspects of the quantum age. The time to change this has arrived, as the head of the Department of Experimental Physics, Gregor Weihs, says: "Now is the time to work on ethical and legal issues of quantum technologies, to build networks and, most importantly, to add an ethical perspective to the University of Innsbruck's recognized scientific strength in quantum physics."
At the University of Innsbruck, fundamental research in quantum physics is carried out at the highest level and has won many awards. "The Department of Theoretical and Experimental Physics and the Austrian Academy of Science's Institute for Quantum Optics and Quantum Information together form a world-renowned center for developing the foundations for future quantum technologies," says the University's Rector Tilmann Märk: "The establishment of IQEL to study societal aspects of these technologies is a logical next step and will sustainably strengthen the unique position of the University of Innsbruck in this field."
From philosophy to gender research
The Departments of Philosophy, Systematic Theology and Christian Philosophy, the Department for Theory and Future of Law and the Digital Science Center conduct interdisciplinary research with broad impact at the interface of ethics, law and technology. The Center Interdisciplinary Gender Research Innsbruck (CGI) coordinates gender research at the University of Innsbruck and investigates structural power imbalances in social figurations. "Technological developments can never be considered on their own, but are embedded in social relations. It is therefore very important to examine such developments from a cultural and social science perspective," emphasizes CGI director Gundula Ludwig."