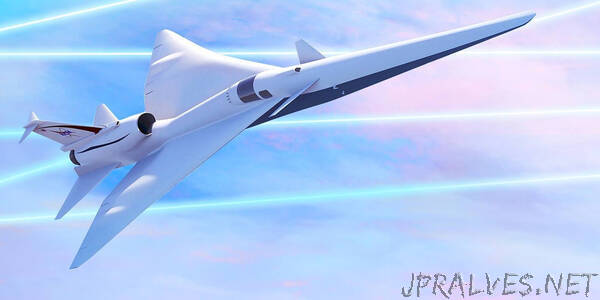 "Additive manufacturing (AM), also known as 3D printing, is a promising new technology for all areas of aviation manufacturing. Additive manufacturing's flexibility in design and customization, cost reduction, and speed in delivering finished parts make it a perfect fit for creating parts used in aviation contexts.
At the leading edge of this new frontier in aviation is Carnegie Mellon University's Next Manufacturing Center and Manufacturing Futures Initiative (MFI).
Carnegie Mellon has been selected by the National Aeronautics and Space Administration (NASA) to lead a research team dedicated to examining new ways to build and power aircraft of the future, through NASA's University Leadership Initiative. As part of the Transformative Aeronautics Concepts Program, Carnegie Mellon will help solve the nation's most pressing problems in aviation.
Carnegie Mellon's project will be led by Tony Rollett and Jack Beuth, faculty co-directors of Next Manufacturing, and will include additional Carnegie Mellon faculty Erica Fuchs, Elizabeth Holm and Kenji Shimada. The team will receive nearly $7 million over three years.
"We are truly honored to be selected for this NASA ULI," said Rollett, a professor of materials science and engineering. "Over the last eight years, metals AM has had a significant impact on aviation manufacturing for jet engine components, airframe structural elements, and other applications. We believe this project will continue to substantially advance U.S. manufacturing capabilities in the aerospace and aviation industries."
"We believe this project will continue to substantially advance U.S. manufacturing capabilities in the aerospace and aviation industries." — Tony Rollett
The research team — which will include partners from Argonne National Laboratory, ANSYS, Lockheed Martin, Trumpf, Eaton, General Electric, Pratt & Whitney, Northrop Grumman, Metal Powder Works, Siemens, Materials Solutions and The Barnes Group — will explore new methods for using additive manufacturing to reduce costs and increase the speed of mass-producing aircraft without sacrificing quality, reliability and safety.
Studies and testing will be carried out in Carnegie Mellon's new advanced manufacturing facility in the Hazelwood neighborhood of Pittsburgh. The building is being constructed entirely within the enormous skeleton of the historic steel mill known as Mill 19, located on the Hazelwood Green development site. Mill 19 will be a central hub for advanced collaboration in the manufacturing space, housing MFI, industrial scale activities of the Next Manufacturing Center, and the Advanced Robotics for Manufacturing (ARM).
"Process qualification is one of the most important challenges for additive manufacturing over the next five to 10 years. This project, our university-industry team, and the facilities at Mill 19 are coming together at just the right time," said Beuth, professor of mechanical engineering.
The successful implementation of the project's qualification framework for laser powder bed fusion 3D printing will bring down the cost of manufacturing, particularly for short production run parts and replacement parts, as well as boost economic growth through enabling small contractors to qualify their AM processes and equipment.
The NASA ULI program was created to initiate a new type of interaction between ARMD and the university community, where U.S. universities take the lead, build their own teams and set their own research path. This initiative seeks new, innovative ideas that can support the NASA ARMD portfolio and the U.S. aviation community."