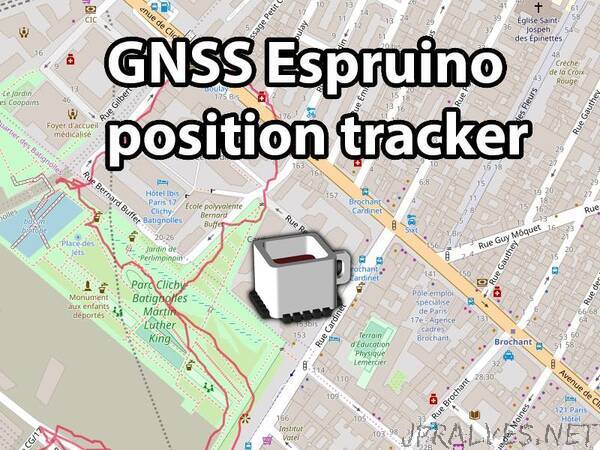 "Track your position and view your full route on a map!
My initial goal was to know where my cat could be when we do not see him all day long. I wanted a module as small and light as possible, and a battery that takes at least 12 hours or more.
The simplest construction is to save a position (lat-long) every [n] -second on an SD card module, and when the beast comes home because he have to eat, get the list of points of the SD card and display its course on a map !.
Well, the module is still a bit too big to put around the neck of Kenzou the cat, but it is a simple project and fun to achieve with my great friend Espruino, this little wonder that allows to code JavaScript on a microcontroller so easily. ; -)"