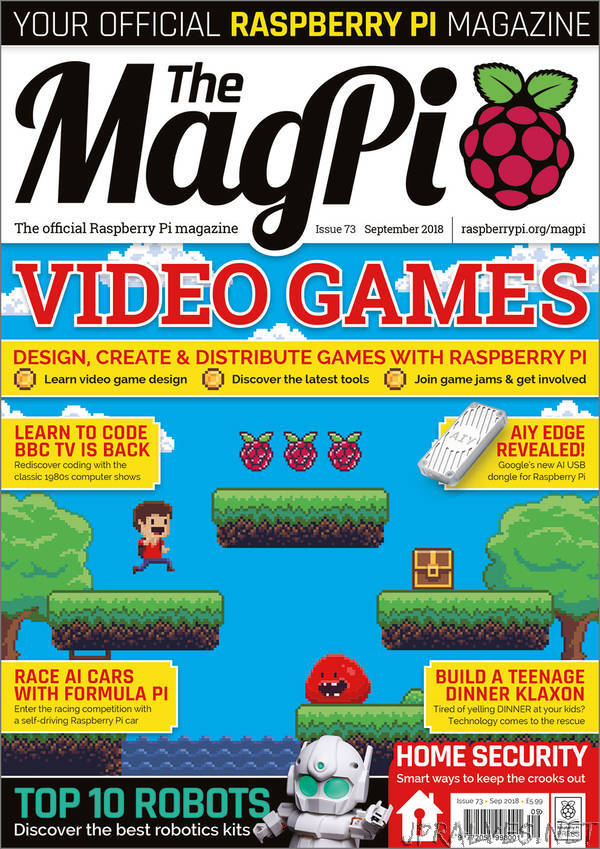 "If you like to program, you probably have aspirations of making your own video game. In this issue we break down the barriers to entry and show you how to get started.
We also show you how to secure your home with a Raspberry Pi, along with our usual selection of excellent projects, tutorials, and reviews.
All this inside The MagPi 73
- Learn to code with BBC TV
- AIY Edge TPU Accelerator from Google revealed
- Racing your own robots with Formula Pi
- Build a dinner klaxon for busy people
- Top 10 Raspberry Pi robot kits
- And much more!
Need more details? View the contents pages for info on every article."