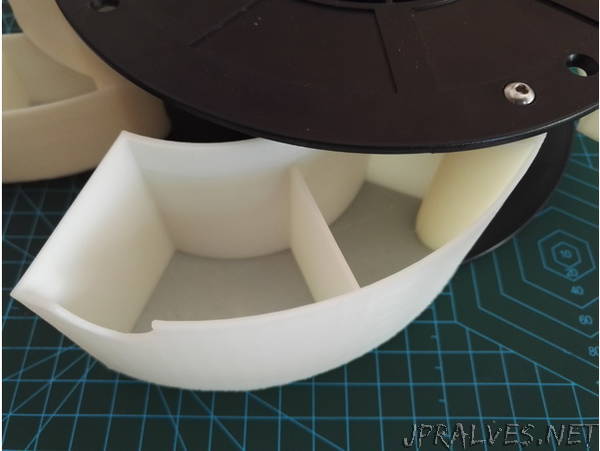 "Yes, another spool drawer !
Dozens of models are available. I looked at them, I was inspired by the best of every ones.
Here it is.
This one is fully customizable :
Spool size (width, height, depth)
Number of racks
Number of floors
Number of separators per rack
Separator height
Grip shape (overhang or hollowed out)
Orientation (mirror)
Drill / Screw size
For demonstration, I have uploaded 2 racks, full size and half size, for use with 1Kg BQ filament spool (4 racks model).
But I recommend you to use Customizer and create your own model online, or download OpenSCAD file and do it offline."