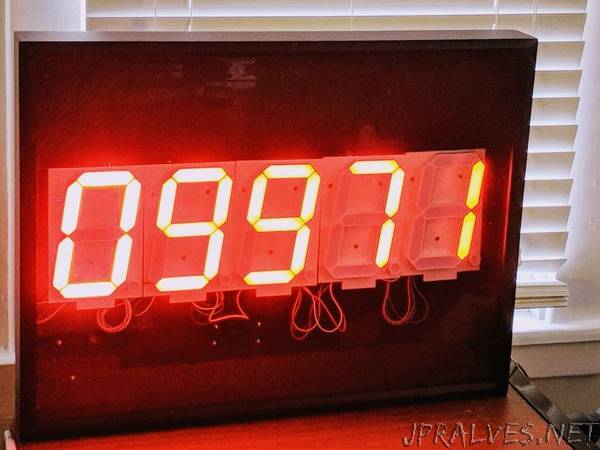 "A giant display to motivate oneself to stay active.
This project was created out of a need to motivate oneself to be physically active. When we tracked our physical activity, we noticed that there is very minimal/lack of physical activity during the weekends, especially during the winter season. We decided to build something that would act as a source of motivation to stay physically active.
"Sitting is the new smoking"
Our jobs involve sitting at our desks for most of the day and it is quite natural to not move from our desks for hours. According to the World Health Organization (WHO), a minimum physical activity of 150 minutes in a week is required to stay healthy. Almost every physical activity tracker sets the daily physical activity target to 10,000 steps/day.
Hence, we decided to build something that serves as a visual aid to our daily step goal."