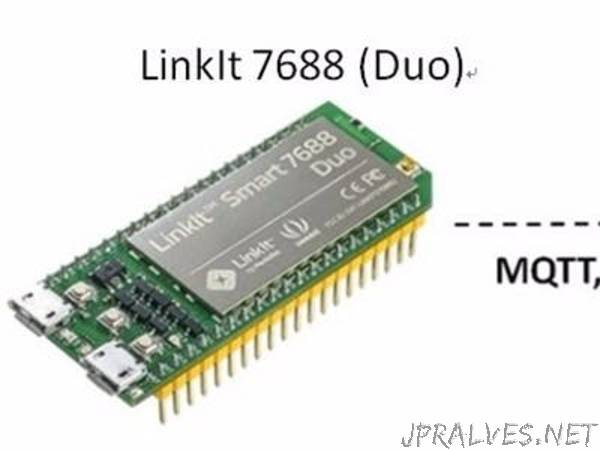 "How to seamlessly connect your devices to QNAP NAS using QIoT Suite Lite
Please ensure your LinkIt 7688 (duo) and NAS is under the same LAN.
1. Configure your device
1.1 Getting started
What will you need
1. LinkIt 7688 (Duo)
2. Power Supply:
The LinkIt 7688 is powered by a USB Micro power supply with at least 1A at 5V.
3. Wi-Fi AP
Power on your LinkIt 7688(Duo) Power (PWR) connector, not the USB host (HOST) connector near the MPU reset button. The green ON LED (Power on) will light up, followed by a blink from the orange Wi-Fi LED (bootloader initialization). After about 5 seconds, the device boot up starts and the orange LED will light up solid for about 30 seconds.
1.2 Connect your LinkIt 7688(Duo) to the network
Turn on the AP mode
—> After boot up, the Wi-Fi LED will turns off. This means the system is ready to accept a Wi-Fi connection.
—> If not, press the Wi-Fi Reset button for at least 5 seconds and release to turn on the AP mode."